two jazz film screenings give a look at our 19th season!
This season we're offering a screening of our new selections from our first-time-ever Jazz Dance category, including films that explore jazz and American social dance ideas from forms including but not limited to tap and hip-hop styles. Crafted in collaboration with Rhythmically Speaking Dance and our new friends at Boulder Jazz Dance Workshop, this selection encourages artists to join the ongoing conversation around 'what constitutes jazz and American social dance,' and the sociocultural histories of and innovations in these styles. Don't miss your chance to see these films before anyone else, and catch a Q&A with presenting artists!
Boulder, Colorado
Saturday, July 23 at 12pm
in collaboration with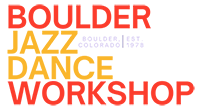 University of Colorado
Charlotte York Irey Theatre
(University Theatre Building)
261 UCB
Boulder, CO 80302
This screening runs approximately 90 minutes.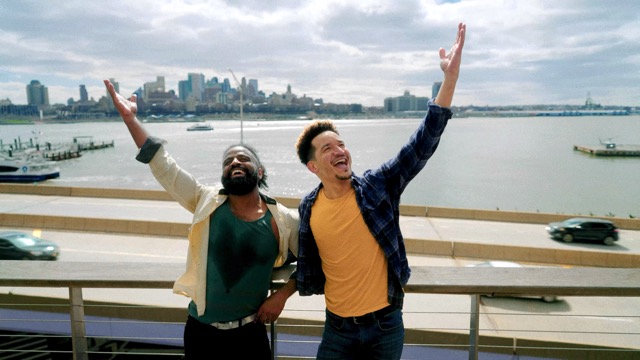 Moses Supposes
2021 / United States / 4 min
Produced by
The American Dance Machine for 21st Century, Nikki Feirt Atkins
Choreography by
Caleb Teicher
Original Choreography by
Gene Kelly
Videography and Editing by
Dancing Camera
Dancing by
CK Edwards, Richard Yoder, Demi Remick, Jabu Graybeal, Caleb Teicher, Eric Decaminada, Dexter Jones
A diverse cast of New York City dancers reimagines tap in the city with this updated take on "Moses Supposes" from Singin' in the Rain. Music used by permission.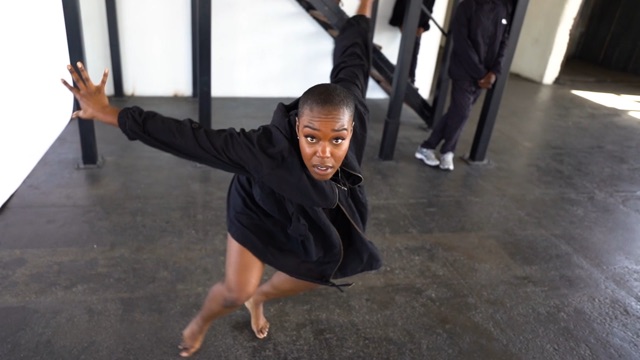 Melanin Vibes
2021 / United States / 3 min
Directed by
Fredrick Germany
Produced by
Creative Discipline Studios
Choreography by
Cyrian Reed
Dancing by
Jeffrey Wilson-Boykin and KydSteez, Gabriella Bridgmon, Izabella Bridgmon, Desirre Brown, Shanivan Epps, Semya Ogeare: derFmania
Melanin Vibes is the discovery and conscious awareness of your skin and being proud of the layers of your existence. Recognizing and reframing the perception of how others view individual layers of talents. This piece also explores movement variations in connection to the fusion of various genres of dances that are solely driven by musical composition.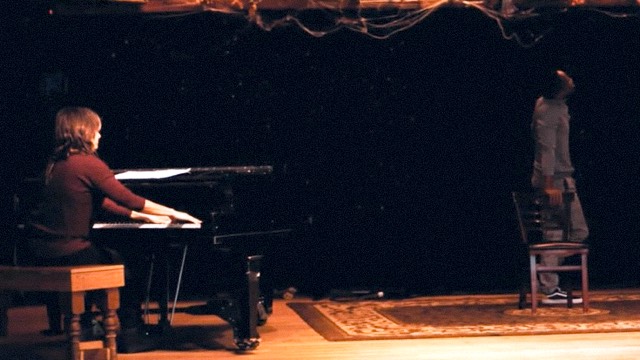 Play-Doh
2022 / United States / 2 min
Produced by
Chris Bedan, Ricky Perry
Music composed and performed by
Carmen Sandim
Play-Doh, released in 2019, is an original Jazz album composed and arranged by Carmen Sandim. Ricky Perry wanted to experiment with dancing while having a musician perform by his side. Two different art forms coming together to create a performance that, maybe, isn't seen on screen that often. This film expresses vulnerability and you get to see how the music creates the atmosphere for the dance for the audience to see.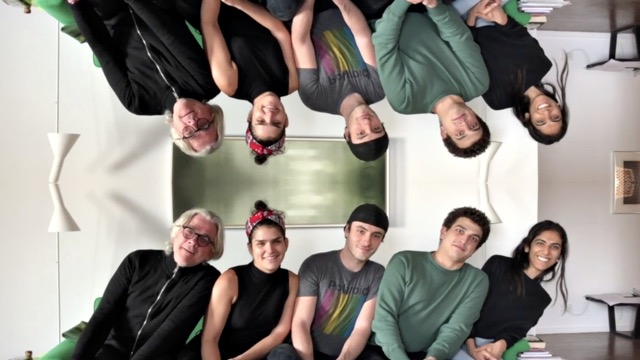 Rube G.
2021 / United States / 6 min
Directed by
Jody Oberfelder
Choreography by
Jody Oberfelder
Featuring
Jody Oberfelder Dance Projects
Music composed by
Frank London
Rube G. brings to light how things (and people) connect. Inspired by Rube Goldberg, the object artist, and inventory, Oberfelder selected 100 clips of dancers and regular people who were given direct prompts: spin, pop up, drop down, leap, fall, etc. Oberfelder assembled these into a five-minute film, wherein one action bumps, slides, or unfolds into the next.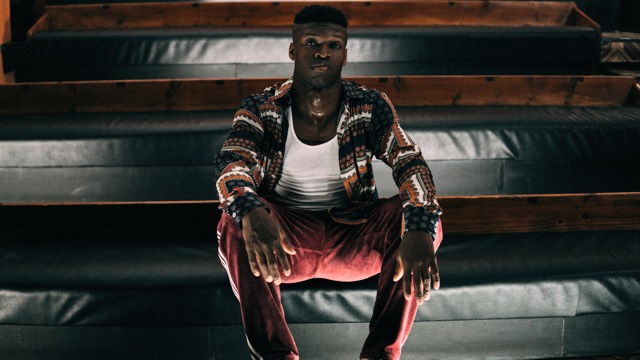 Surrender
2021 / Bulgaria / 15 min
Produced and Directed by
Kosta Karakashyan
Choreography by
Kosta Karakashyan
Featuring
Studio Karakashyan
Surrender is a poetic documentary that highlights four of the most captivating Bulgarian male dancers (Krastyo Metodiev, Remi Toin, Nikola Hadjitanev & Svetoslav Seropyan) and lifts the curtain on who they are and why they dance. Combining their original performances with first-person documentary accounts, the film traces each man's personal relationship with dance to understand how it interacts with the idea of masculinity in Bulgarian society.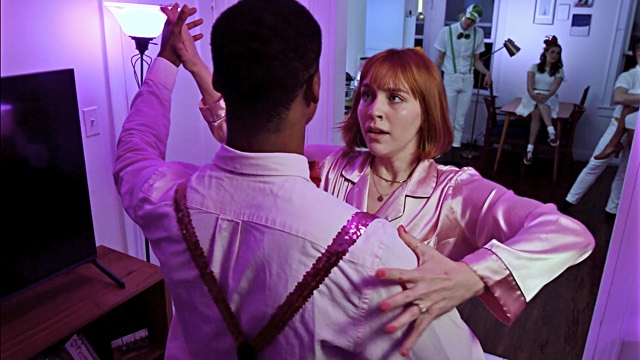 If
2021 / United States / 5 min
Directed by
Elizabeth Troxler, Tim Fuchs
Produced by
Allongé Films
Choreography by
Elizabeth Troxler
Woman awakes for midnight snack and is seduced by the food in her fridge that has come to life.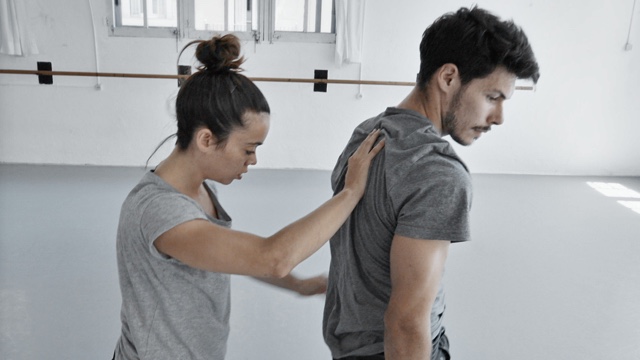 Blue Monday
2019 / Spain / 6 min
Directed by
Andrew Margetson
Choreography and Dancing by
Agnes Sales Martin and Hector Plaza Hernandez
Blue Monday tells the story of a relationship – mutual support, aggression, shifting power and resolution all play their part in a compellingly original piece created in one fluid shot in a sunny dance studio in Barcelona.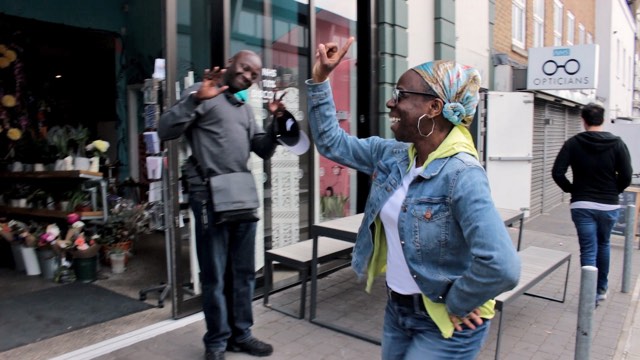 Yacht Club Swing
2019 / United Kingdom / 5 min
Produced and Directed by
Silvia Cherneva
Choreography by
Angela Andrew
Featuring
Cookie's Jam Productions
Yacht Club Swing is a pedestrian study of an all-too-poeticised question: the regeneration of cities and what happens to those who were there before.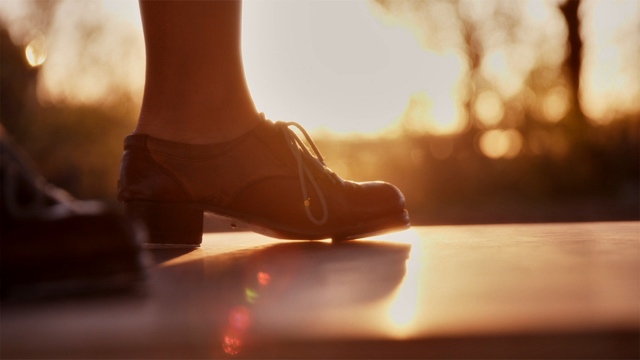 Trax
2022 / Canada / 40 min
Directed by
Lisa La Touche
Featuring
Lisa La Touche, Mpoe Mogale, Cheryl Foggo
Cinematography by
Joel Varjassy
Sound Design by
Joel Varjassy
A Tap Dancer returns from Harlem to her home province of Alberta, Canada and discovers unknown Tap Dance ancestors which sends her on a journey exploring the borderless Black History unimaginable right underneath her feet.