Sans Souci has been invited back to Campinas, Sao Paulo to create the 3rd edition of Sans Souci Brazil November 21-27, 2022. In this weeklong series of screenings, performances, and discussions, we'll screen Brazilian dance films and films by Brazilians around the world. Join us for the in-person and virtual events! For complete information in Portuguese, please visit our Portuguese website.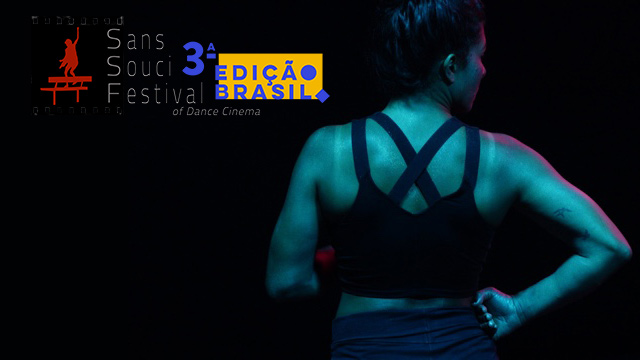 ---
call for Brazilian dance films
Sans Souci Brazil invites submissions of works that integrate the aesthetics of dance and film from Brazilian artists in Brazil and around the world. For submission to this category, your film must be connected to Brazil in some way (shot in Brazil, Brazilian personnel, etc.) and must be under 15 minutes long. Please note that we will accept a maximum of 3 films per person. Additional submissions will not be considered. Please see our FilmFreeway page for complete rules and terms.
---
pre-Sans Souci
NEW in 2022: As part of our mission to expand the reach of dance cinema and build audiences in new places, we have created an outreach program as a part of SSFBR3. The team presents screenings and interactive video workshops for children in K-12 school systems in rural areas.
April 5 – town: Araraquara, São Paulo – school: Municipal Dance School "Iracema Nogueira"
April 8 – town: Araçatub, São Paulo – school: Municipal Theater Castro Alves and Estação Cidadania
April 11 – town: Taubaté, São Paulo – school: Municipal School of Arts Maestro Fêgo Camargo
Sans Souci Brazil is made possible by: