Sans Souci Festival of Dance Cinema has been screening dance films for 18 years, but now we are making a film together with dancers in the Boulder community!
Our Community Dance Film Project was created to engage Boulder dancers of many genres – as well as local musicians – to inspire our local Boulder community to recognize all we have to offer. Each dancer was selected through a rigorous process based on artistic excellence and professional résumé (with special consideration for those in typically marginalized communities), paired with a location at one of the City of Boulder's most iconic outdoor sites — Chautauqua, Dushanbe Tea House, the Flatirons, etc. — and asked to create movement along a theme: "The first fresh breath in a long time." Emerging from their spring 2020 quarantines, they reconnected with their own dance-deprived bodies, and brought their uniqueness and presence to each space, activating it with movement.
Community Dance Film Trailer:
cast and collaborators
Eight professional local dance companies are represented: Boulder Ballet, Frequent Flyers Productions, Cindy Brandle Dance Company, Life/Art Dance Ensemble, BEAM, VisKosity Dance Collective, Block 1750, and Spark Theatre. Between the companies and freelance artists, the work encompasses ballet, tap, contemporary, house, waacking, aerial dance, and samba; artists hired included BIPOC and LGBTQ performers, those with disabilities, and dancers on the older end of the age spectrum. An original soundtrack is in production with contributions by two local musicians, a Brazilian master drummer, a voice actor, and a poet.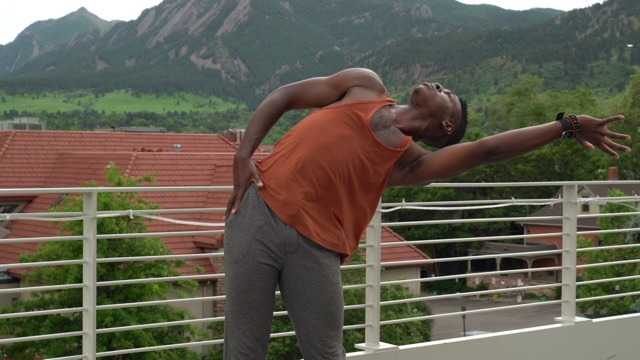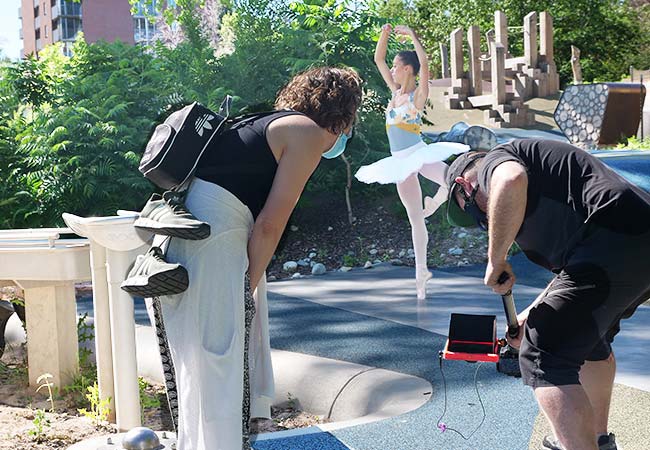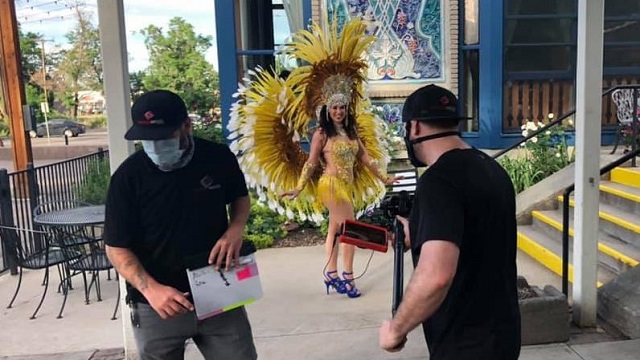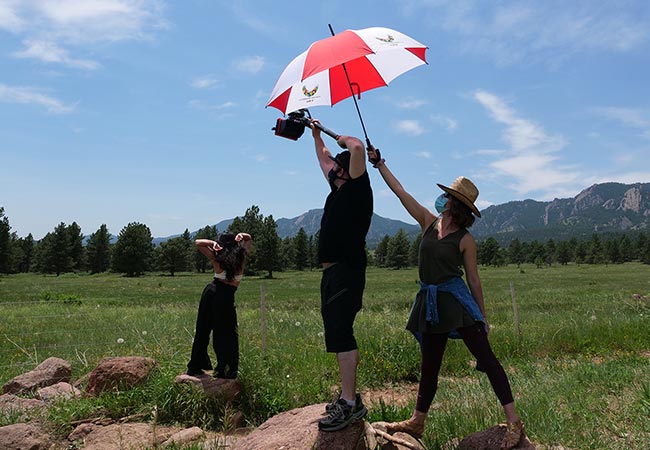 community dance film screening
The Community Dance Film will be make its debut at our Festival Premiere Event on the rooftop of the Museum of Boulder!
made possible by
Join in the Community Dance Film project and help us pay local professional dancer by becoming a corporate sponsor to get your logo here, or by making an individual contribution here and checking the box for "Community Dance Film: This Breath Together".