Our history in a nutshell:
Sans Souci (meaning "without concern" or "no worries") was conceived one fine spring day in 2003 when Michelle Ellsworth and Brandi Mathis sat on the porch of a 1967 Marlette mobile home in the Sans Souci Mobile Home Park in Boulder, Colorado, musing about the pleasures of viewing and creating dances for the screen. Quickly, Boulder Museum of Contemporary Art (BMoCA) and the University of Colorado Boulder Department of Theatre & Dance, as well as artists Ana Baer and Hamel Bloom, added their support to transform mere musings into a festival of dance cinema.
What was first imagined as an informal gathering of local dance video artists screening their works on a white wall in a trailer is now an international festival with submissions from all over the world. With seventeen years of annual festivals behind us, Sans Souci has exhibited 682 works from countries all over the world, including: Argentina, Armenia, Australia, Austria, Belgium, Brazil, Canada, Czech Republic, Denmark, Estonia, Finland, France, Germany, Ghana, Greece, Hungary, Iceland, India, Indonesia, Iran, Ireland, Israel, Italy, Japan, Mexico, Netherlands, Norway, Portugal, Romania, Russia, Scotland, Slovakia, Slovenia, South Korea, Spain, Sweden, Switzerland, Turkey, the UK, and the USA. Our international tours have brought the festival itself to Mexico, Germany, Spain, the UK, Brazil, and Trinidad & Tobago.
Highlights and Milestones:
2004 – 1st annual festival at BMoCA. Tour in Mexico.
2005 – Named first Executive Director David Leserman (a.k.a. Hamel Bloom) and Artistic Director Ana Baer.
2006 – Launched official web site. First live multi-media performance. Tour in Mexico.
2007 – Began online entries. Tour in Germany.
2008 – Tour events in Los Angeles, CA and Texas.
2009 – Added local venue, Dairy Arts Center. Tour in Germany.
2010 – Premiere at ATLAS Black Box. Featured scholarly panel of dance-filmmakers. Tour in Spain.
2011 – Added local venue, Canyon Theater. Tour in Austin, TX.
2012 – Tour in Mexico.
2013 – Screened 5 distinct programs at 3 local venues. Added local venue, Boedecker Cinema. New Artistic Director Tara Rynders.
2014 – Added Screening Partners in Missoula, MT; Austin, TX; and Collegeville, PA. Tour in Guatemala.
2015 – Added Screening Partners University of Illinois Urbana-Champaign, Dancers' Workshop Jackson Hole, and Ursinus College. Tour in United Kingdom.
2016 – Tour in United Kingdom and Trinidad & Tobago. Added local venues Louisville Arts Center and Lafayette Public Library. New Executive Director & Artistic Co-Director Michelle Bernier. Stepping down: David Leserman and Tara Rynders.
2017 – Premiere event: [Un]W.R.A.P. at University of Colorado Boulder. Added Screening Partner Texas State University. Tour in United Kingdom. Added local venue Lafayette Collective Community Arts Center.
2018 – 15th Anniversary – Tour in United Kingdom. Added Screening Partners Texas State University and University of Wisconsin Madison. Featured in 2 regional ACDA conferences. Added local venue Firehouse Arts Center, first to feature touring live performance (Life/Art Dance Ensemble).
2019 – Sans Souci: Brazilian Edition, the first full edition of the festival outside the US. Annual premiere event at Irey Theatre, University of Colorado Boulder. Added new partners Flatirons Food Film Festival and VIVA Theater. First locals' films night at the Boedecker Cinema.
2020 – Screened 15 distinct screening programs. First Black History Month and Women's History Month Screenings. First virtual screening. First release of films through Facebook Watch Party and Instagram TV. First SSF-created dance film, shot at iconic Boulder locations with professional local dancers. Sans Souci: 2nd Brazilian Edition. Covid-19/Quarantine Challenge virtual screening. First Drive-In screening at Dairy Arts Center. Added new partners Colorado Chautauqua Assoc. and Martha's Vineyard Film Festival. Presentation at CODEO and NDEO conferences.
2021 audience choice awards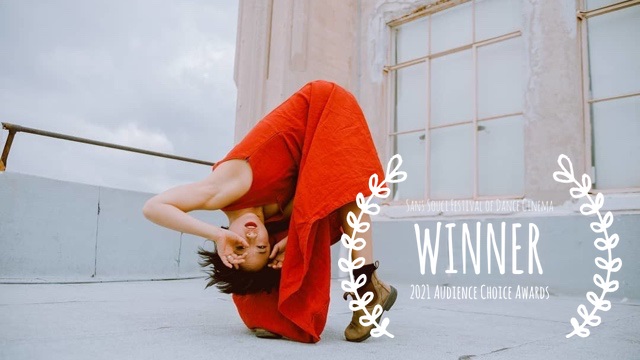 Where We're Going
2019 / United States / 3 min
Directed by Katherine Helen Fisher
Creative Direction and Choreography by Heidi Duckler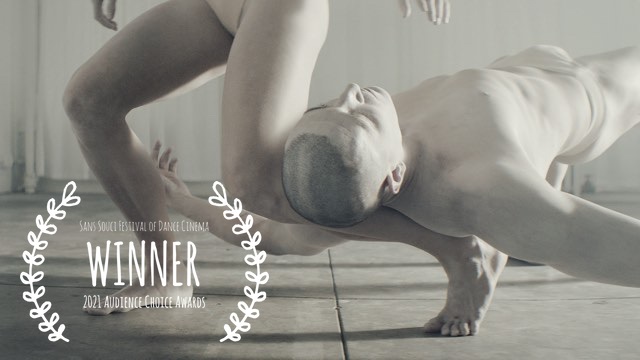 Inside Out
2021 / United States / 3 min
Directed by Jeff Kuperman & Rick Kuperman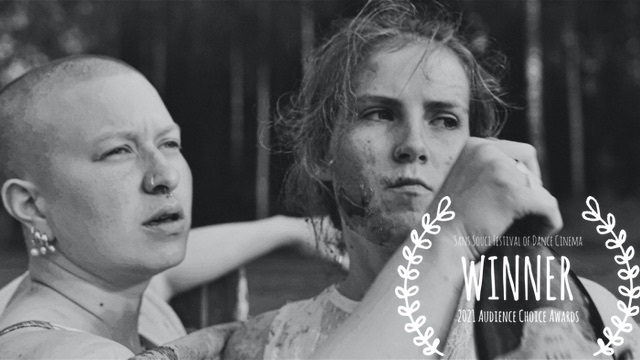 Mudlove
2019 / Finland / 7 min
Directed by Tero Peltoniemi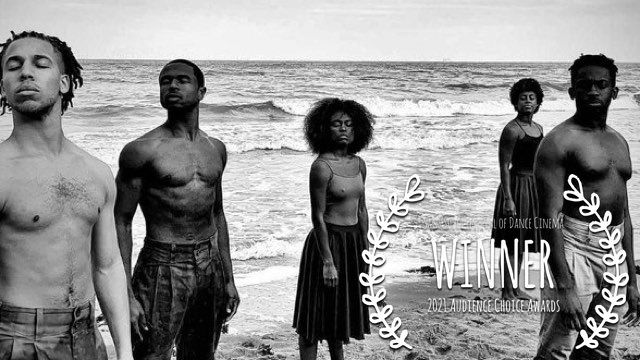 Like Water
2020 / United Kingdom / 9 min
Directed by Mthuthuzeli November
2021 honorable mention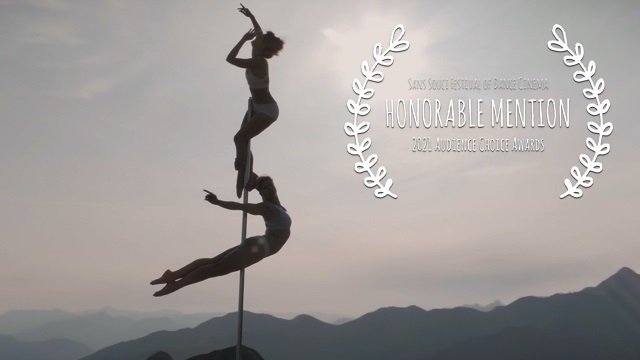 Axis Mundi
2020 / France / 2 min
Directed by Patrick Foch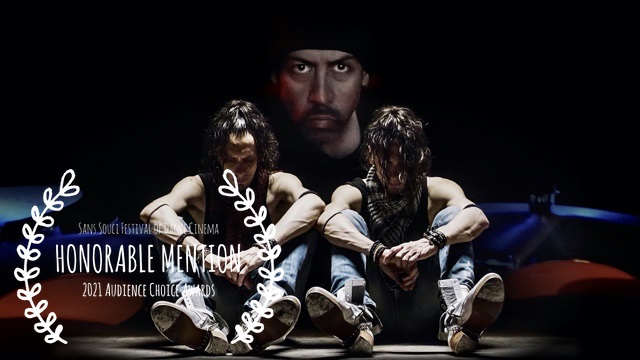 Bad Hombre
2020 / United States / 3 min
Directed by Martin Lombard & Facundo Lombard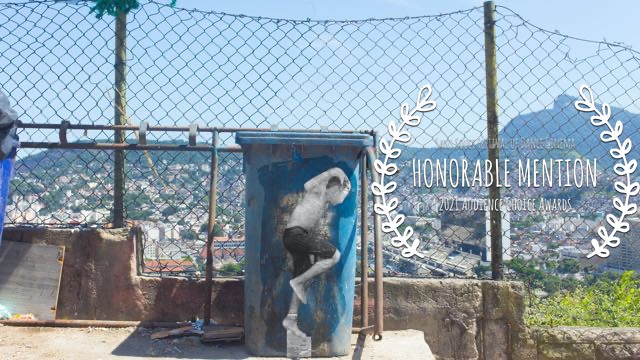 Erêkauã
2021 / Brazil / 1 min
Directed by Paulo Accioly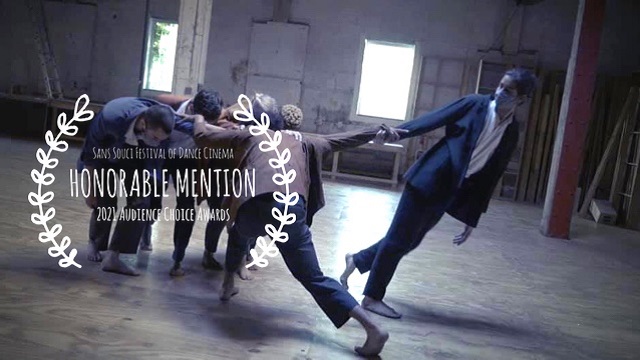 Los Perros de Barrio Colosal
2021 / United States / 12 min
Directed by Omar Román De Jesús