SSF has been screening dance films for 18 years, but now we have our first ever call for specifically jazz dance films.
Beginning October 15, 2021, Sans Souci Festival is seeking works for stage and screen for presentation in partnership with Rhythmically Speaking, a Twin Cities (Minneapolis-St. Paul, Minnesota, USA) based dance company with a 14 year track record of presenting a summer production featuring local and visiting choreographers alike and a national reputation for excellence in jazz. Works for stage (submitted through Rhythmically Speaking) will be presented in a live Summer 2022 production in the Twin Cities. Films (submitted through Sans Souci Festival) will be screened in Fall 2022 events in Boulder, Colorado, USA.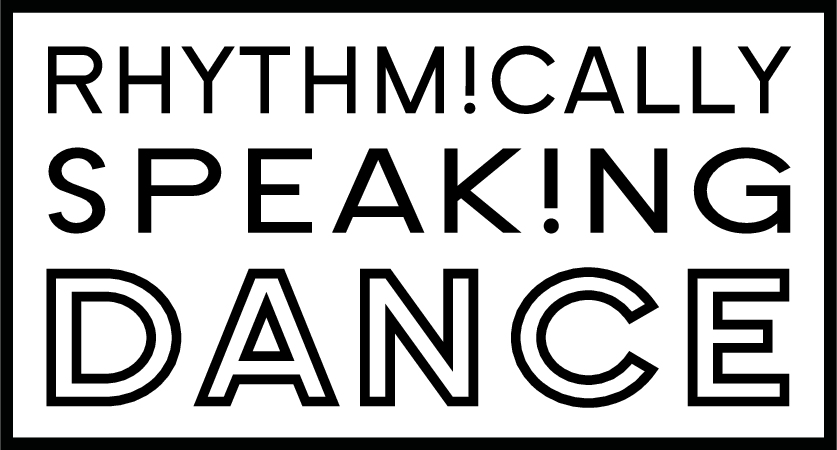 Need to Know Info
submitted works must explore jazz and American social dance ideas from forms including but not limited to tap and hip-hop styles
we encourage you to join the ongoing conversation around "what constitutes jazz and American social dance," and the sociocultural histories of and innovations in these styles by submitting
artists 21 and older at any point in their careers are welcomed to submit
screen works submissions must be between 2-15 minutes in length
separate curatorial panels will select three works for a live production in Minneapolis in August 2022, and seven to ten films for Fall screening events
Sans Souci Festival's regular rules and terms of entry apply
stage submissions open now
screen submissions open Oct 15
important dates
submissions due: November 12th, 2021
stage selections announced: December 17th, 2021
screen selections announced: May 6th, 2022
local choreographer rehearsal period: W/F 1-5pm June 1st – July 1st (Twin Cities, MN)
visiting choreographer rehearsal period #1: July 11th – 16th (Twin Cities, MN)
visiting choreographer rehearsal period #2: July 25th – 30th (Twin Cities, MN)
stage production week: August 15th – 20th (TC – tech 3 hrs, dress 8/17, shows 8/18 – 8/20)
screen events will be scheduled in 2022 in Colorado and Minnesota
Please note: all selected artists will be asked to teach one or two company and/ or open classes in their approach while they are in the Twin Cities.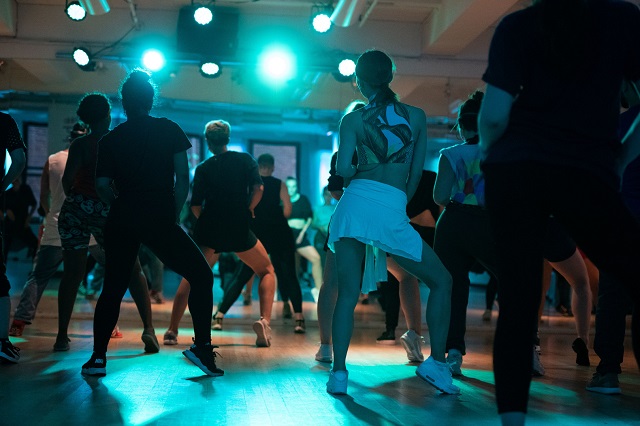 compensation
Artists selected to present screen works will have their work shown at premiere screening events, receive laurels from one of the longest-running dance film festivals in the USA to display in advertising their work, audience/artist dialogue opportunities, a chance to win a $200.00 prize for selection as the top submission in the Jazz Dance Film category, and open themselves to the possibilities of international and university screenings of their work and winning an Audience Choice Award.
to submit
Stage: To learn more about submitting works for the stage, click here.
Screen: Beginning Oct 15, head to filmfreeway.com/SansSouciFest. If you have a film that has been selected by Sans Souci Festival in the past, and you think it is a good fit for screening in this category, please contact us.
more information
Based in the Twin Cities of Minnesota (USA), Rhythmically Speaking has been creating and presenting new and reimagined dance works, workshops and events since 2008. Our mission is to spark vibrancy and connectedness through jazz and American social dance ideas. rhythmicallyspeakingdance.org
Based in Boulder, Colorado (USA), Sans Souci has been screening films in our hometown, across the United States, and around the world since 2004. Our mission is to provide a space for the community to share an experience of dance cinema and to elevate the ever-changing nature, culture, and field of dance cinema. Learn more about Sans Souci.
If the submission fee creates a financial barrier to your entry, Sans Souci may be able to help. We offer a limited amount of fee assistance to those with financial hardship, with a preference for artists from historically or currently marginalized communities. If you'd like to apply for this program, please submit an application form by the Early Bird Deadline. You'll be notified shortly after the Early Bird Deadline whether or not you've been selected for a waiver. If not, you'll still receive the Early Bird Deadline price for submission. As stated in our mission and values, increasing equitable access to dance cinema festivals is a high priority for us. If you have questions about this, please feel free to contact us. Submitting the form does not guarantee receiving a waiver. Receiving fee assistance does not grant acceptance to the festival. All films submitted must go through curation, and may or may not be accepted for screening. Due to the limited amount of fee assistance available, artists selected will only be able to submit one film. If you are looking for help with the cost of covering multiple submissions, please email us requesting a bulk submission discount.
Still have questions? Connect with us. We thank you for your interest and look forward to seeing your work!