Sans Souci Festival of Dance Cinema is offering a series of new programs designed to introduce viewers to dance film, connect artists with audiences, and encourage movement and artistic expression in the community. Each in-person event will consist of a dance class designed for movers of all mobility levels and types, a dance film screening, and a discussion with a local filmmaker. Films shown will be screendances (an artistic medium that fuses choreography and cinematography) as well as dance documentaries, and the lineups will feature dancers from around the world with a focus on dancers across the age spectrum. Michelle Bernier, Co-Director of the Festival, will facilitate discussions with featured local artists, and dance teachers will rotate monthly. No dance experience necessary, come as you are, leave when you want!
West Age Well Center
909 Arapahoe Ave
Boulder, CO 80302
Accessibility: ADA accessible building, screening on the first floor, wheelchair seating available upon request.
with support from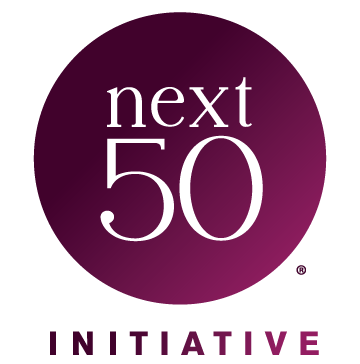 May 9, 2022 from 12-2pm
low-mobility-friendly dance class, dance film screening, and discussion with a local artist
free to the public age 60 and better

June 13, 2022 from 12-2pm
low-mobility-friendly dance class, dance film screening, and discussion with a local artist
free to the public age 60 and better (register here)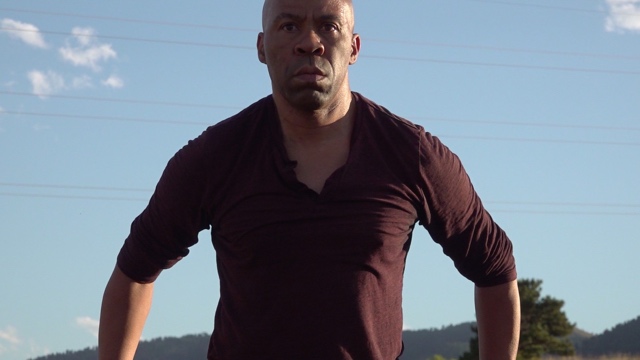 Coil & Web
2020 / United States / 9 min
Directed by
Gretchen LaBorwit
Produced by
Evolving Doors Dance
Dancing by
Erika Curry-Elrod, Hanna Ghadessi, Gretchen LaBorwit, Samantha Lewis, Kat Kalamaras, Angie Simmons, Alfred Smith, Victoria Stone
Music composed by
High Fiction
Movement Invention by
Angie Simmons
Music Direction & Editing by
Amy Shelley
Bodies swirl and shift through Coil & Web, navigating natural elements and internal landscapes, contemplating the accelerating disconnect and the unseen entanglement of life forces on our planet. At the core of our being lies a code that defines us, a script that writes our story and interweaves our lives with others, making it evident that, even at our basic genetic level, we are 99.9% alike…more alike than we are different. This internal connection expands from living being to living being, creating an invisible web that is imperceptible to measure, yet omnipresent. Coil & Web journeys to a place where pushing past the noise and tuning in to a deeper connection aligns us on the same frequency, spiraling towards oneness and turning away from division.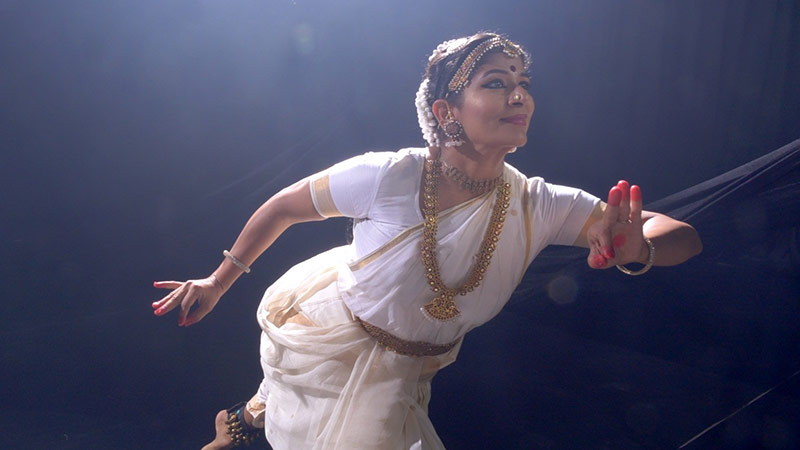 SOHAM – The Swan
2019 / India / 6 min
Directed by
Usha Rajeswari
Produced by
Divya Devaguptapu
Choreography and dancing by
Divya Devaguptapu
Featuring
Divya Devaguptapu
Music composed by
Ranjani Ramakrishnan
Music performed by
Ranjani Ramakrishnan, Prithvi Chandrasekhar, Abhinandan Ramakrishnan, Sunil Kumar
Cinematography by
Shiva GRN
In the West, Swan Song is an idiom often used to denote a final act or performance, in reference to the beautiful song the swan is believed to sing right before death. In contrast, the East perceives the Swan (Hamsa in Sanskrit) as a symbol of supreme consciousness – of life and freedom. The Swan is a homeless free wanderer, that swims on the surface of the water and soars into the air; at ease in both and not bound to either. In this film, the iconic ballet Dying Swan becomes a point of departure – compositionally, choreographically and metaphorically. SOHAM is the Immortal Swan Song of the East, performed in the movement language of Bharatanatyam (Indian Classical Dance) and a soundscape of Carnatic Music (Indian Classical Music).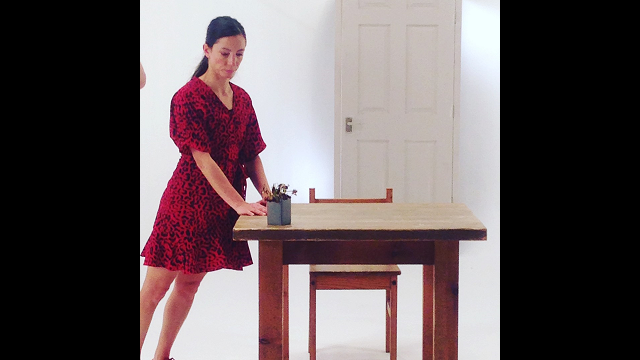 Unspoken Spoken
2018 / United Kingdom / 18 min
Directed by
Fin Walker, Ross McGibbon
Produced by
Candoco Dance, The Space
Choreography by
Fin Walker
Dancing by
Tomas Gulgec, Roberta Pitre, Jess Dowsewell, Dan Daw, Jemima Hoadley, Julie Cleves
Music composed by
Ben Park
Music performed by
Ben Park, Rebecca Jordan, Buffy Rowe, James Taylor, Geriel, Suzuki Destanika
Cinematography by
Ross McGibbon
Breaking down the rules that restrict us, those that lie within and those that lie without.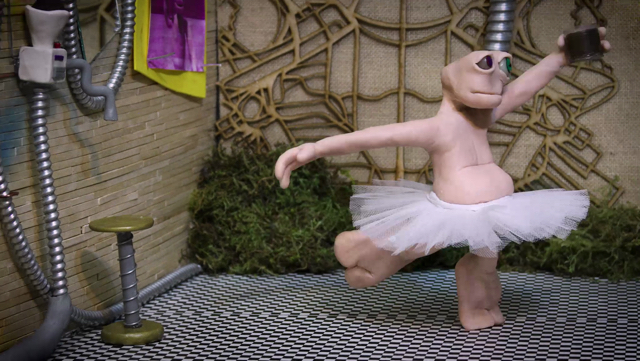 Groggy Grugg
2018 / United States / 4 min
Produced and Directed by
Conor C. Long
Choreography by
Brianna Lopez
Featuring
University of Utah Screendance
Cinematography by
Conor C. Long
A claymation screendance short film about that terrible every day struggle to get out of bed for that first delicious cup of coffee.

July 11 2022 from 12-2pm
low-mobility-friendly dance class, dance film screening, and discussion with a local artist
free to the public age 60 and better

August 8 2022 from 12-2pm
low-mobility-friendly dance class, dance film screening, and discussion with a local artist
free to the public age 60 and better