an evening of dance films, documentaries, and music videos
If you're new to dance film, this is the screening for you! In our first collaboration with Arvada Center for the Arts and Humanities, we're highlighting selections from our 18th annual festival season. Featuring documentaries, music videos, and short dance films, this lineup hails from the U.S., Brazil, India, Ireland, France, Netherlands, and the U.K., and has a little something for everyone.
The program will include some styles you know and love — tap, ballet, and contemporary dance — and some styles you may not be as familiar with — Nangiarkoothu, traditional Irish dance, and so much more. With viewers who have never experienced a dance cinema screening in mind, we've curated this particular program with as much variety as possible, illustrating the diversity, depth, and artistry of the films in the genre.


Arvada Center for the Arts and Humanities
6901 Wadsworth Blvd
Arvada, CO 80003
Accessibility: handicap parking, theatre on the first floor with ramps to building, wheelchair seating available upon request.
Must wear a mask and show proof of vaccination or recent negative Covid-19 test to attend.
program of films
This screening runs approximately 75 minutes plus one 10-minute intermission. A strobe light is present in one film.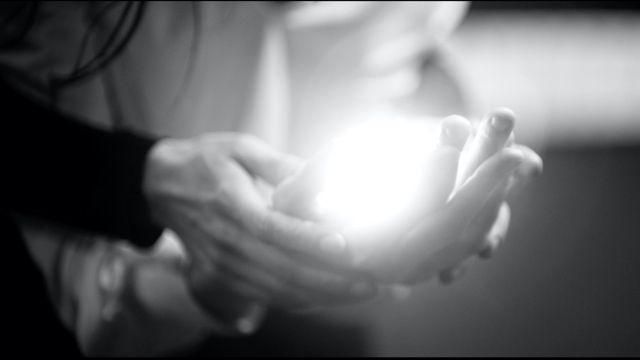 The Gift
2021 / France / 5 min
Choreography by
Lisa Deckert
Dancing by
Lisa Deckert, Laura Arned, Lorenzo Finocchi
The Gift is a dance performance to express the beauty inside all of us.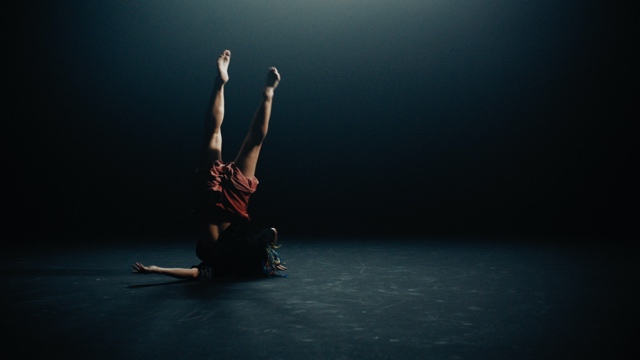 Exhale
2020 / Netherlands / 6 min
Directed by
Moniek Van der Kallen
Produced by
Lazlo Tonk, Dylan Tonk
Choreography by
Moniek van der Kallen, Alicia Verdú Macián
Dancing by
Alicia Verdú Macián
Cinematography by
Erwan Van Buuren
Edited by
Danjel Van den Hoogen
Exhale starts in shock, when a traumatic event makes you aware of your vulnerability. Your reality has been affected. Can you trust your senses? Exhale evokes reflection, letting go of your anger and overcoming the feeling of powerlessness. And ultimately regaining confidence in your own instincts and body.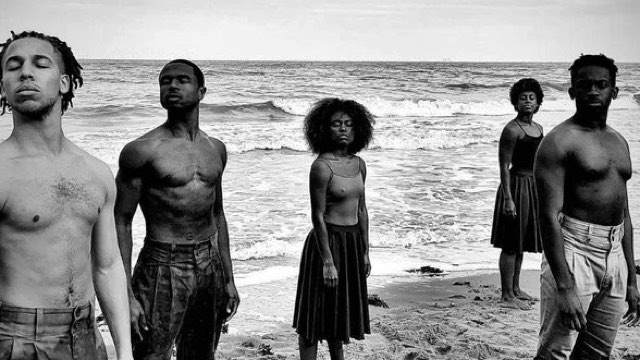 Like Water
2020 / United Kingdom / 9 min
Directed by
Mthuthuzeli November
Produced by
Richard Bolton
Choreography by
Mthuthuzeli November
Dancing by
José Alves, Isabela Coracy, Alexander Fadayiro, Marie Astrid Mence, Ebony Thomas
Music composed by
Georgina Lloyd-Owen
Cinematography by
Nauris Buksevics
Artistic Direction by
Cassa Pancho MBE
Written by
Asisipho Malunga
Like Water acknowledges the resilience of our ancestors, passed down from generation to generation. A world unkind to our people, yet somehow we survive. A world that that has conditioned us to not see the beauty of our skin, hair, culture and our people. But like water we flow, like water we change shape. We remain resilient.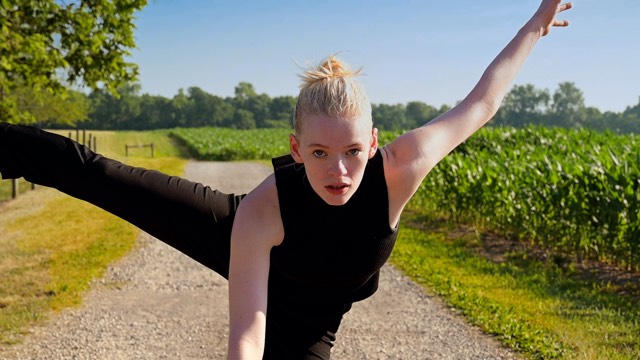 Attention Span
2020 / United States / 3 min
Produced and Directed by
Mitchell Rose
Choreography and Dancing by
Emily Arden Jones
A dancer is shot from 16 camera angles and edited at a disturbing rate. And then suddenly, nothing happens. Intrigued? Watch on.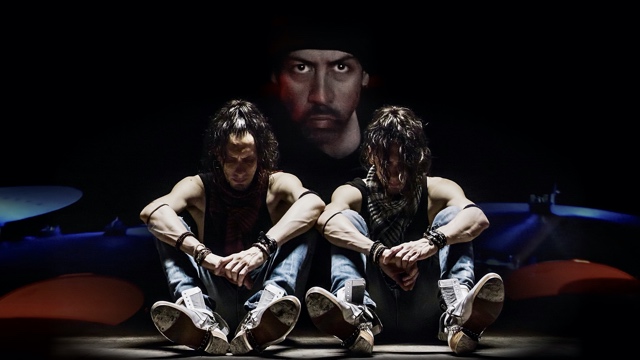 Bad Hombre
2020 / United States / 3 min
Produced and Directed by
Martin Lombard, Facundo Lombard
Choreography and Dancing by
Martin Lombard, Facundo Lombard
Cinematography by
Andy Cao
Camera Operation by
Andy Cao, Anai Garcia Medina
Artists / performers Martin and Facundo Lombard and five-time Grammy-winning drummer / composer Antonio Sánchez, tell, through the language of music and dance, the story of a man who struggles to make his voice heard and what this can cause.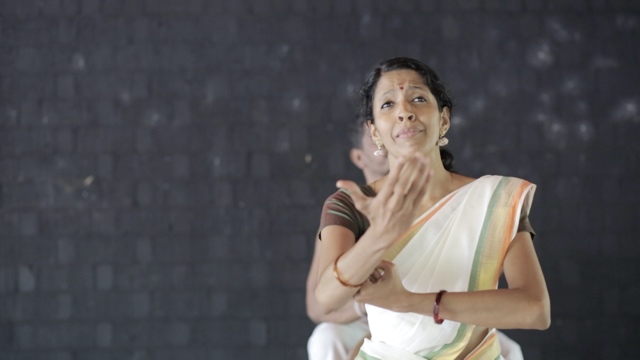 The Nangiarkoothu Artist
2020 / India/United States / 12 min
Produced and Directed by
Deepa Nair
Featuring
Dr Aparna Nangiar
The Nangiarkoothu Artist is a portrait dance film that uses a multi-narrative approach of traditional storytelling and a staged dance performance to create a poetic profile of a young Nangiarkoothu artist, who practices and teaches a 2000 year old Sanskrit dance/theatre art form in Kerala, India. The audience is invited to become part of the dancer's world and leave with a new awareness of an art form so ancient and yet little known to the larger world.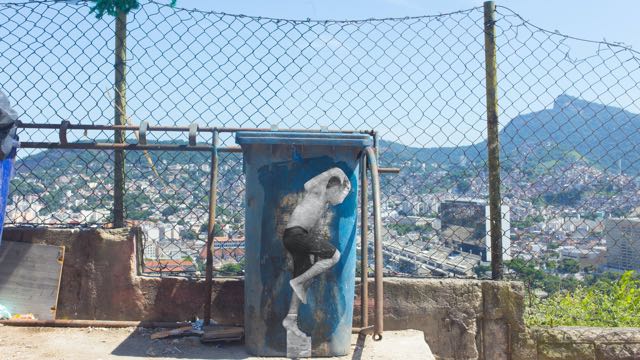 Erêkauã
2021 / Brazil / 1 min
Directed by
Paulo Accioly
Produced by
Estranha Força
Choreography by
Ernane Ferreira
Kauã dances in the hill, like a bird of prey.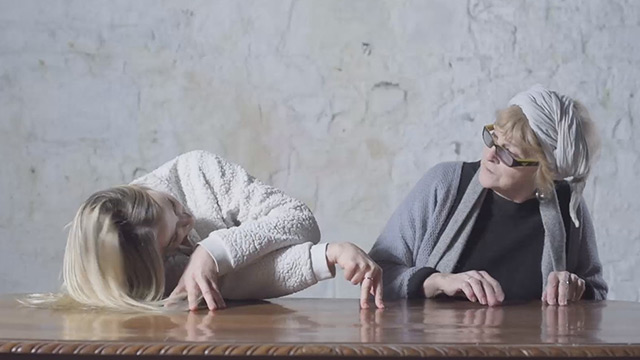 I Modh Rúin
2017 / Ireland / 11 min
Directed by
Ríonach Ní Néill
Choreography by
Ríonach Ní Néill
Dancing by
Sibéal Davitt, Ciara Nic Einrí, Máire Nic Fhinn, Emma Fitzgerald, Máire Uí Fhlatharta, Úna Ní Fhlatharta, Proinsias Uí Ógartaigh, Emma Verling
Cinematography by
Luca Trufarelli
What would compel you to go against the status quo and bring up your family as Irish speakers in English-speaking Ireland of the 1950s to 1980s? In I Modh Rúin (in secret), Ríonach Ní Néill blends film, dance, interviews and music to tell the story of five women who did just that.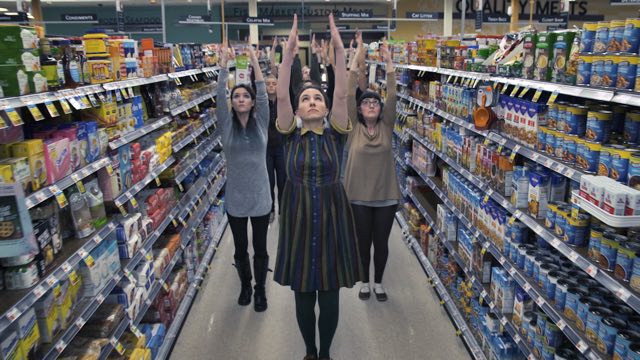 Swarm Raid
2019 / United States / 4 min
Directed by
Anna Lindemann, Ryan Glista
Choreography by
Felice Lesser, Ryan Glista, Anna Lindemann
Dancing by
Lucy Fitz Gibbon, Anna Lindemann, Elizabeth Barbeau, Felicia Famularo, Maddie Gidman, Lenore Grunko, Allie Leonard, Rachel Surridge, Stephan Vazquez, Paige Woods
Music composed by
Anna Lindemann
Music performed by
Lucy Fitz Gibbon
Cinematography by
Alex Rouleau
Lyrics by
Emma Komlos-Hrobsky
Camera by
Alex Rouleau, Charlie Gorski, Evan Olson
The music and dance video Swarm Raid is a surreal trip to the grocery store inspired by an army ant swarm raid.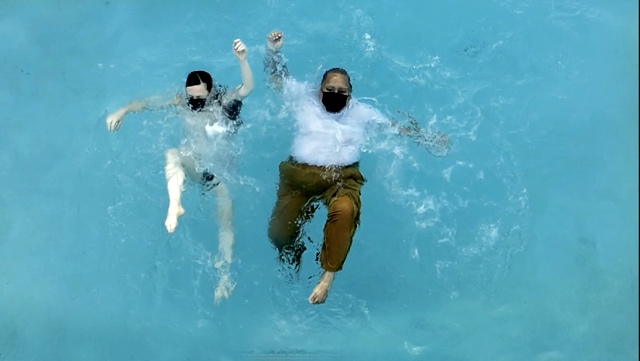 Flood
2021 / United States / 4 min
Produced and Directed by
Mike Esperanza
Choreography by
Mike Esperanza
Featuring
BARE Dance Company
Dancing by
Mike Esperanza, Leann Alduenda
Music composed by
Mike Esperanza
Flood is a depiction of time and its build in spacial dynamics. Showing moments of interaction that dwell in surreal forms of suspension.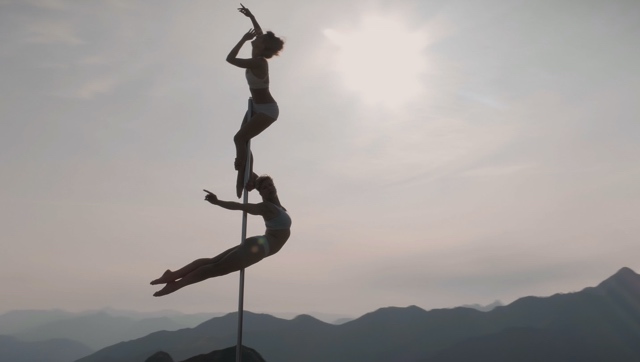 Axis Mundi
2020 / France / 2 min
Choreography and Dancing by
Céline Garbay, Loriana Lorenzon
Cinematography by
Benjamin Ziegler
The "axis mundi" is a connection between heaven and earth, between the divine and the material. With this gravity-defying choreography, imagined and performed at the top of a mountain and on the verticality of a pole dance bar, I wanted to deliver my own vision of this "axis mundi." Two bodies merge and evolve precisely between earth and sky, in a quest for physical and spiritual elevation along this invisible thread.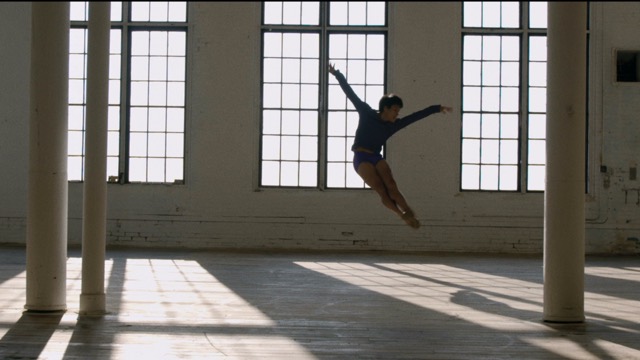 The Air Before Me
2021 / United States / 5 min
Produced by
Shaun Clarke, John Lam, Helen Pickett
Choreography by
Helen Pickett
Music composed by
Peter Salem
Director of Photography by
Daniel Jacobs
The Air Before Me is a short dance film that connects ethereal space and light with human agency in a continual affirmation of the present's power.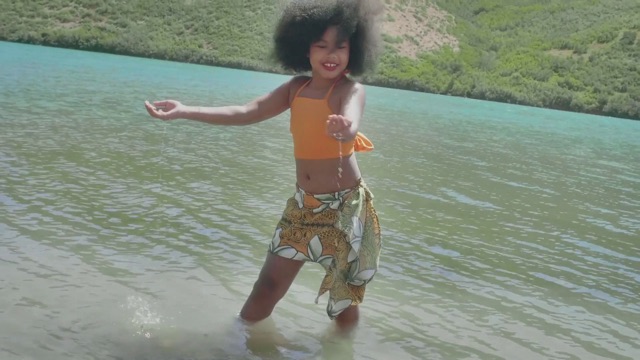 Samskara
2020 / United States / 7 min
Directed by
Angela Rosales Challis
Produced by
Chelsea Alley, Heather Francis
Dancing by
Joseph Run Through, Delfine Uwimbabazi, Jyothsna Sainath, Jamaika, Sebastian Forbes, Akiko Kaneshiro, Joshua Perkins, Presley Fewkes, Sheyenne Utai
Written by
Angela Rosales Challis, Conor Long
An abstracted film to contribute to the fight against racism. As an immigrant, I have experienced it first hand. This film showcases the beauty and richness of humanity. Nine cultures unite to make art. The dancers will tell you what brings humanity together. We must come together. This project was funded by the Utah Film Commission, Utah Division of Arts and Museums, and BYU Arts Partnership.
That's all, folks! We hope you enjoyed the screening. If you have a moment, please take our audience survey to tell us which films were your favorites.