an evening of dance films from around the world
If you're new to dance film, this is the screening for you! In our second collaboration with the Arvada Center for the Arts and Humanities, we're highlighting selections from our 19th annual festival season. Featuring documentaries, music videos, and short dance films, this lineup hails from the Australia, Czech Republic, Germany, Nigeria, Russia, Spain, and the U.K., and has a little something for everyone.
The program will include some styles you know and love — ballet, hip hop, and contemporary dance — and some styles you may not be as familiar with — aerial, artistic pole, and so much more. With viewers who have never experienced a dance cinema screening in mind, we've curated this particular program with as much variety as possible, illustrating the diversity, depth, and artistry of the films in the genre.


Arvada Center for the Arts and Humanities
6901 Wadsworth Blvd
Arvada, CO 80003
Accessibility: handicap parking, theatre on the first floor with ramps to building, wheelchair seating available upon request.
program of films
This screening runs approximately 85 minutes, including a 10-minute intermission. It is recommended for viewers age 12 and up due to brief instances of nudity.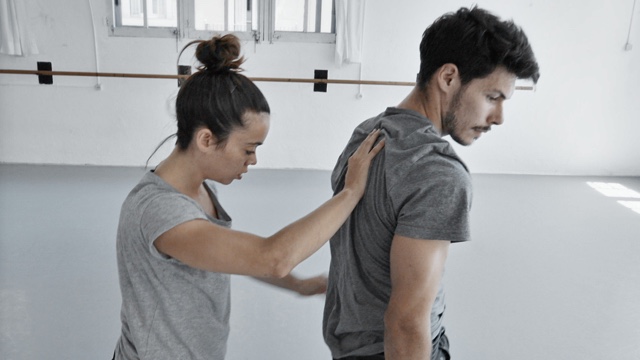 Blue Monday
2019 / Spain / 6 min
Directed by
Andrew Margetson
Choreography and Dancing by
Agnes Sales Martin and Hector Plaza Hernandez
Blue Monday tells the story of a relationship – mutual support, aggression, shifting power and resolution all play their part in a compellingly original piece created in one fluid shot in a sunny dance studio in Barcelona.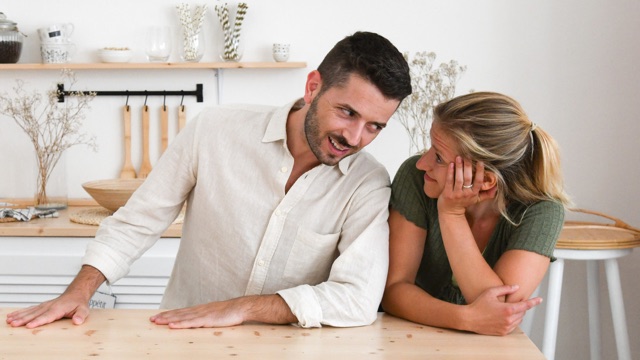 Guest
2021 / Czech Republic / 10 min
Produced by
Regina Hofmanova, Barbora Červenková
Choreography by
Regina Hofmanova
Dancing by
Ivona Szantova, Daniele Iemolo
Director of Photography
Radek Loukota
Edited by
Šárka Sklenářová
Design and Costumes by
Renata Weidlichová
When a guest is enthusiastically welcomed into her hosts' immaculate home, she is inspired to reciprocate with an unexpected introduction to her own world. The result is a surreal and often absurd navigation through familiarity and estrangement, observed through mannerisms and habits, which serve as a metaphor for the fabric connecting and dividing individuals.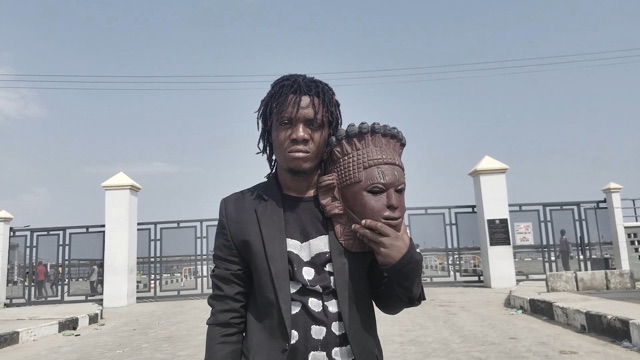 A Lucky Generation
2020 / Nigeria / 4 min
Directed by
Oluwaseun Godwin Usman
A Lucky Generation is a dance expression that highlights the effects of change, modernization and identity crisis within the Nigerian society, with Lagos as a visual reference point. It starts with a brief narrative extracted from A Lucky Generation in the book, "There was a Country" by Chinua Achebe. Afterwards, we see our Subject interact with various environments within Lagos state, Nigeria. Our Subject's face is barely visible from the beginning. The mask and skeletal costume are all symbols representing mystery, conflict (internal and external) and eventually, rediscovery and renewal. The film ends with the Subject revealing his face, suggesting that he has found himself, but yet isn't satisfied with the results. It now poses a question as to whether he embarks on another journey to understand this Self or he allows the society dictate for him.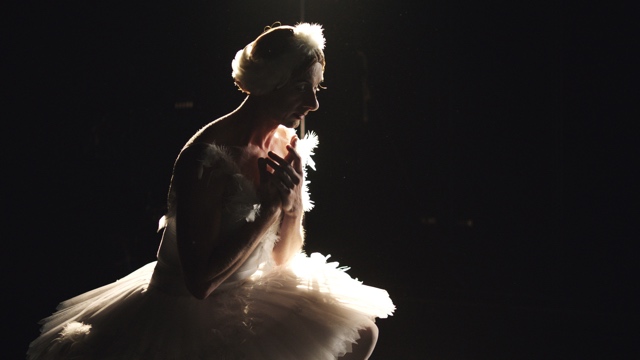 The Swan at the Mouth of the River
2021 / Israel / 21 min
Produced and Directed by
Daphna Mero
Choreography and Dancing by
Bernd R Burgmaier
At the age of 41, Bernd Burgmaier wears his pointe shoes to dance his favorite female role, "The Dying Swan" one last time. After a fulfilling dancing career in Les Ballets Trockadero, he leaves the stage, finds love, and settles in Tel-Aviv. A docu-dance that challenges the binary perceptions of life and gender.
That's all, folks! We hope you enjoyed the screening. If you have a moment, please take our audience survey to tell us which films were your favorites.