Colorado College
14 E, W. Cache la Poudre St.
Colorado Springs, CO 80903
Sans Souci is pleased to announce our newest screening partner: Colorado College. This one hour program of films features a diverse set of dancers and dance styles from six countries, specially curated for CC students.
A strobe lighting effect is present in one film.
program of films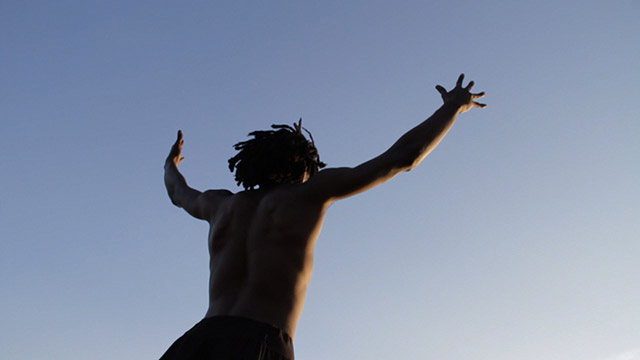 T.I.A. (THIS is Africa)
2015 / France / 7 min
Produced and Directed by
Matthieu Maunier-Rossi
Choreography and dancing by
Aïpeur Foundou
Music composed by
Jon Hopkins
Cinematography by
Matthieu Maunier-Rossi
Aïpeur Foundou is a Congolese dancer and choreographer. Amidst some popular areas of Brazzaville, he shows us one possible way to freedom.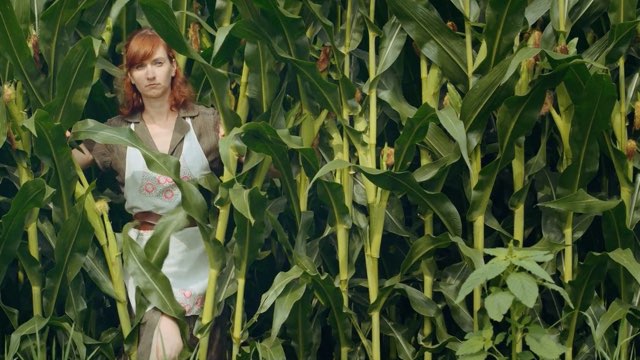 The Wayward Wind
2017 / United States / 4 min
Directed by
Steve Delahoyde, Monica Thomas
Produced by
Steve Delahoyde
Choreography by
Monica Thomas
Dancing by
Angela Luem, Danielle Gilmore, Michael O'Niell
Filmmaker:
Steve Delahoyde
With music by Carl Sondrol, The Wayward Wind uses movement and humor to turn the idea of the "rambling man" on its head.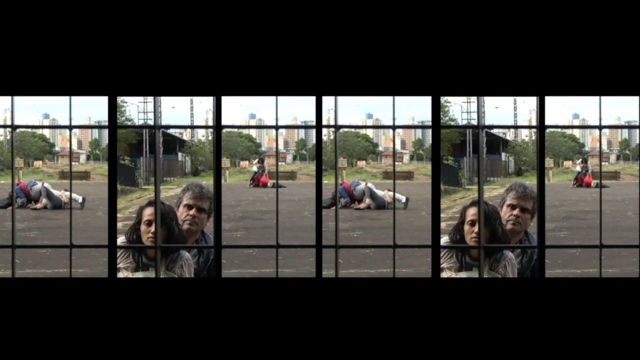 Migrant Gaze (Olhar Migrante)
2020 / USA & Brazil / 3 min
Directed by
Ana Baer, Julia Ziviani
Produced by
Bruno Harlyson
Dancing by
Ayumi Hanada, Casemiro de Paula Barsalini, Cléo de Paula, Fernando Vitor, Flávia Pinheiro, Júlia Ferreira, Lais Taufic, Robson Lourenço, Victoria Travitzki
Music composed by
Joaquin Lopez Chas
Cia Eclipse Cultura e Arte Direction by
Ricardo Cardoso (Kiko Brown) e Ana Cristina Ribeiro
Groupo Dançaberta Direction by
Julia Ziviani
An intimate look at the Immigrant experience focusing on issues of identity, belongingness and displacement through the language of dance. Shot in Campinas, Brazil in collaboration with Dançaberta and Eclipse Cultura e Arte.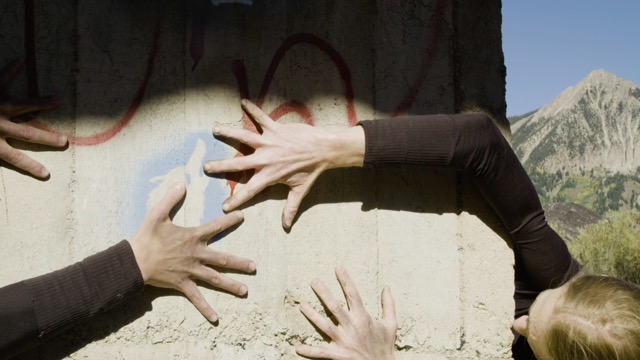 Directed by
Sasha Chudacoff
Produced by
Sasha Chudacoff, Ian Curry
Choreography by
Sasha Chudacoff
Featuring
The Dancing Sisters
Dancing by
Sasha Chudacoff, Sophia Chudacoff
Music by
Sophia Chudacoff
Filmmaker:
Ian Curry and Sasha Chudacoff
Sisters Sasha Chudacoff (developing gestures and movement using body-based dance research) and Sophia Chudacoff (creating lyrics and music) collected stories and myths on Peanut and Pershing Mines from elders in Crested Butte, CO. Filmed at a coal mining site from the 1920's where an iconic structure called the Gronk still stands, the beautiful and popular tourist sites are, sadly, still toxic. After land violence, how is spirit of place honored?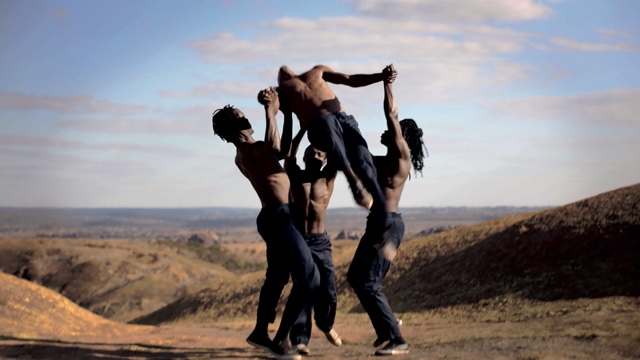 Making Men
2019 / Belgium / 10 min
Directed by
Antoine Panier
Produced by
Dunia Dance Theatre
Choreography by
Harold George
Featuring
Dunia Dance Theatre
Music composed by
Glen Velez, Murcof, Vivaldi, Peter Broderick
Cinematography by
Antoine Panier
Examining the question of masculinity, this dance film zooms in on 4 individuals in the process of becoming men. As is expected, they proceed unquestioningly into manhood through various stages of their lives, adopting the clearly coded characteristics allowed by society.

However, a feeling of unease, in the very depths of their being, oppresses them. They feel uncertainty but also something else, harder to define…

Shot in the breathtaking landscape of Zimbabwe, the film features strong and rhythmical choreography but also a special camera work that intensifies emotions inspired by the movement.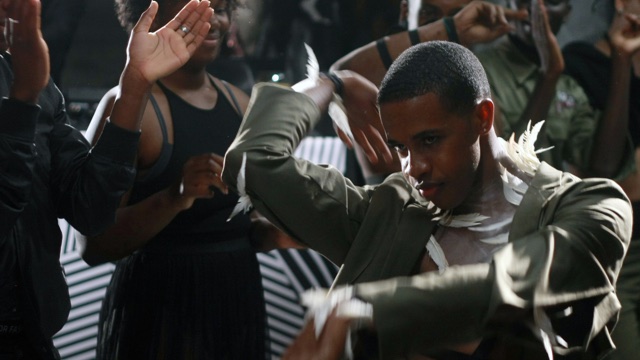 Otherland
2018 / Netherlands / 13 min
Directed by
Jan Pieter Tuinstra
Produced by
Sanne Cousijn, Camiel Zwart
Choreography by
Keren Levi
Dancing by
Elvin Elejandro Martinez, Xavier Barthelemi, Zelda Dapaah, Joby Shayron Tremus, Guilliano Pinas, Marvin Oliveira, Cyril Adaine, Mattia Palumbo, Amber Vineyard, Naimah Janse, Debbie Ruijter, Natascha Ruimwij, and more
Cinematography by
Jan Pieter Tuinstra
Edited by
Patrick Janssens
Based on the biographical story of Elvin Elejandro Martinez and narrated by him, 'Otherland' is a juxtaposition of two narratives that evoke new associations for viewers: Martinez's coming of age in Sint Maarten, and his character's Vogue performance at the Voodoo Carnival Ball. While the visual story of the Ball is fictional, the film is based on in-depth research into the Dutch ballroom community, and all the characters and dancers are part of the European ballroom/vogue community.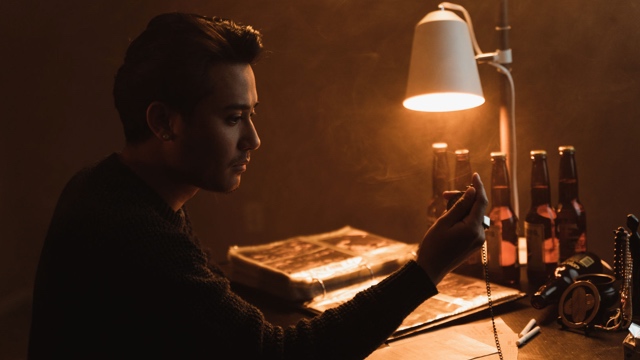 In Wake of the Crashing Dawn
2020 / USA / 5 min
Directed by
Bruce Tetsuya
Choreography by
Bruce Tetsuya, Han Andrew
Dancing by
Han Andrew, Verut Mean, Aretha Chui
Cinematography by
Jacob Glazier
A young Japanese-American man seeks guidance from the past in order to overcome his modern identity crisis. Meanwhile in 1942, his great grandfather escapes an incarceration camp.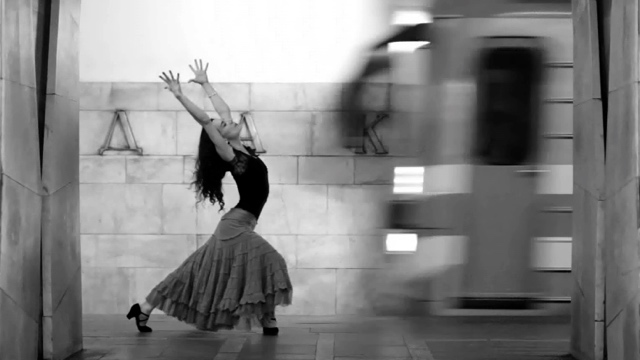 Moving Yerevan
2014 / Armenia / 8 min
Produced by
Nare Aghababyan
Choreography by
Jevan Chowdhury
Featuring
National State Ensemble & independent artists
Filmmaker:
Jevan Chowdhury
This short marries the people of Yerevan — the capital of Armenia and one of the world's oldest continually inhabited cities — with the modern day metropolis. Created in public spaces in 3 days and 3 nights.