SSF is excited to announce our first ever screening partnership with the Dance Division at CMU Department of Theatre Arts. Featuring dance films from eight countries and a plethora of dance forms, this virtual screening illuminates the breadth and diversity of the field of dance cinema.

virtual screening
May 1-8, 2022
The link for the virtual screening can be obtained from the Colorado Mesa University Department of Theatre Arts Dance Division.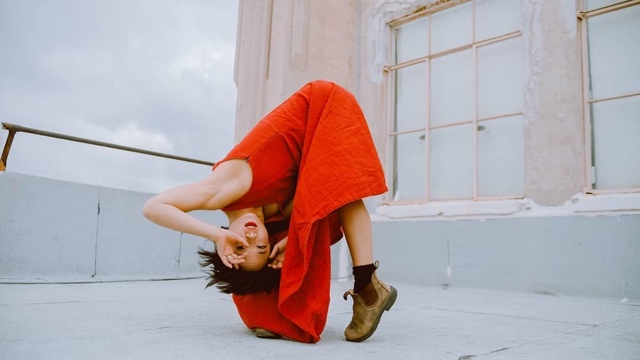 Where We're Going
2019 / United States / 3 min
Directed by
Katherine Helen Fisher
Produced by
Heidi Duckler Dance, Safety Third Productions, Caroline Haydon, Raphaelle Ziemba
Creative Direction and Choreography by

Heidi Duckler
Director of Photography
Shimmy Boyle
Featuring
Heidi Duckler Dance
Dancing by
Raymond Ejiofor, Tess Hewlett, Ryan Walker Page, Himerria Wortham, Ching Ching Wong
Music composed by
Joe Cunningham
Edited by
Shimmy Boyle, Katherine Helen Fisher
Costumes by
Debby Weiss, Mimi Haddon
Filmed on the rooftop of the historic Bendix Building in the garment district of Los Angeles where Heidi Duckler has her office space, this work is choreographed by Heidi Duckler and performed by her dancers, her staff and several workers from the building. This short work explores a common feeling in Duckler's oeuvre – a sense of belonging and how we define family.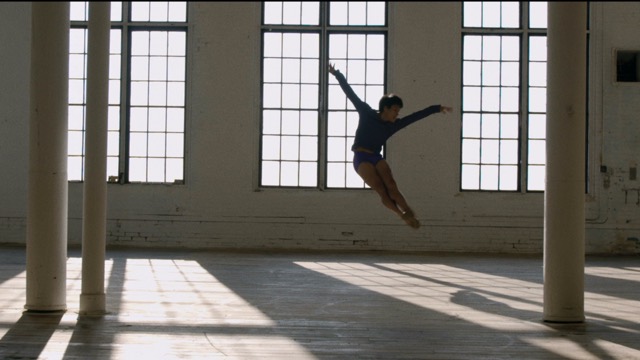 The Air Before Me
2021 / United States / 5 min
Produced by
Shaun Clarke, John Lam, Helen Pickett
Choreography by
Helen Pickett
Music composed by
Peter Salem
Director of Photography by
Daniel Jacobs
The Air Before Me is a short dance film that connects ethereal space and light with human agency in a continual affirmation of the present's power.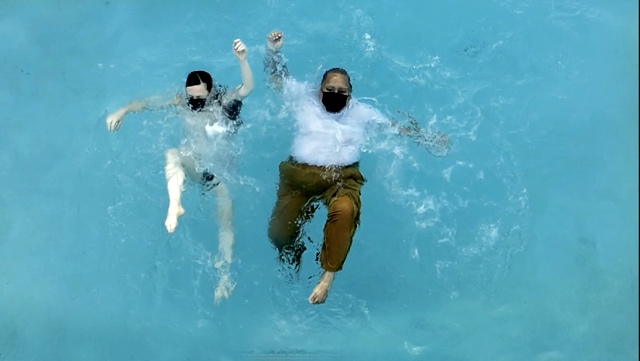 Flood
2021 / United States / 4 min
Produced and Directed by
Mike Esperanza
Choreography by
Mike Esperanza
Featuring
BARE Dance Company
Dancing by
Mike Esperanza, Leann Alduenda
Music composed by
Mike Esperanza
Flood is a depiction of time and its build in spacial dynamics. Showing moments of interaction that dwell in surreal forms of suspension.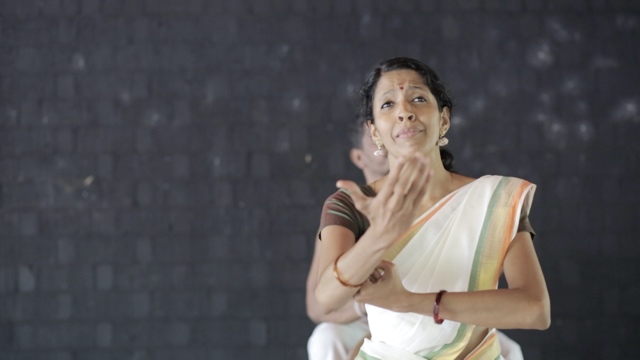 The Nangiarkoothu Artist
2020 / India/United States / 12 min
Produced and Directed by
Deepa Nair
Featuring
Dr Aparna Nangiar
The Nangiarkoothu Artist is a portrait dance film that uses a multi-narrative approach of traditional storytelling and a staged dance performance to create a poetic profile of a young Nangiarkoothu artist, who practices and teaches a 2000 year old Sanskrit dance/theatre art form in Kerala, India. The audience is invited to become part of the dancer's world and leave with a new awareness of an art form so ancient and yet little known to the larger world.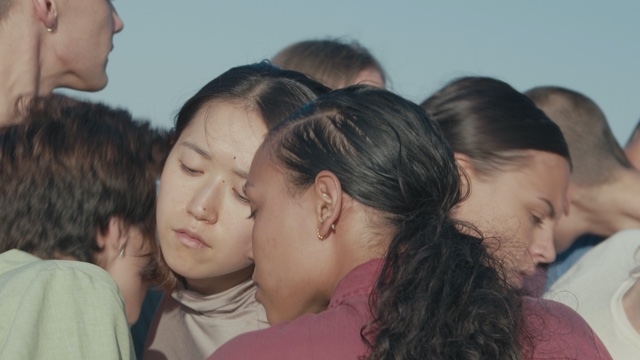 The Broken Phone Project
2020 / Netherlands / 4 min
Directed by
Sara Europaeus
Produced by
Athina Liakopoulou
Choreography by
Sara Europaeus
Cinematography by
Niels Lockhorst
Spoken Word by
Lin An Phoa
In the midst of the COVID-19 pandemic, the streets of Amsterdam have changed, and so have the people. A group of international dance artists through a common movement task reflect the time of the pandemic – how has it affected them? A common experience but an individual interpretation. Each with their unique story, filmed individually, untouched. When so much has changed, how can we connect again?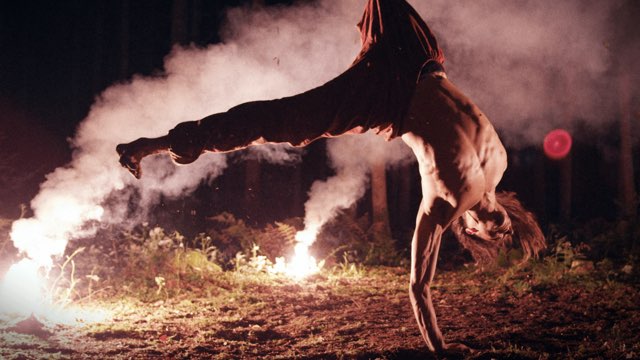 Akasha
2017 / Switzerland / 5 min
Produced by
Hannah Rocchi, Sean Wirz
Choreography by
Sean Wirz/Hannah Rocchi
Dancing by
Jelena Pfister, Simon Progin, Annina Biesold, Nadir Josi
Music by
edIT/The Glitch Mob (Los Angeles)
Cinematography by
Sean Wirz/Jean-Christophe Dupasquier
Akasha: the all-embracing fifth element. It moves effortlessly on the shores of the world. It overcomes gravity, explores the deepest of waters and fuels with its power the eternal flame of life. Akasha knows no space, no time, no fixed form. This high-tension dance short offers the viewer a surreal encounter with the sovereign of earth, air, water and fire. Akasha is embodied by four different performers who move to the futuristic song Ants by Los Angeles based musician edIT. His quintessential electronic music contrasts heavily with the metaphysical theme of the film. The result is a vibrant and ephemeral glimpse into the powers of the universe.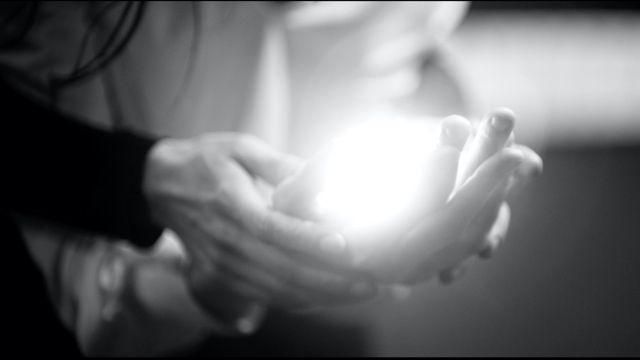 The Gift
2021 / France / 5 min
Choreography by
Lisa Deckert
Dancing by
Lisa Deckert, Laura Arned, Lorenzo Finocchi
Cinematography by
Paul Mignot
The Gift is a dance performance to express the beauty inside all of us.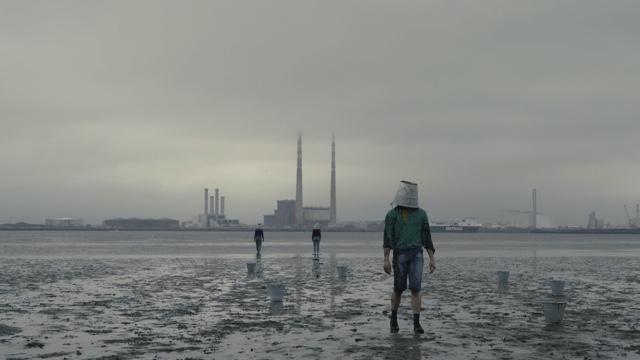 Tide
2020 / Ireland / 6 min
Choreography by
Laura Murphy
Dancing by
Marion Cronin, Sarah Ryan, Kevin Coquelard
Music Composed by
Melanie
Filmmaker:
Luca Truffarelli
Tide contrasts the pace of industry with human movement, and the soft yielding nature of the body with the hard edges of manmade objects.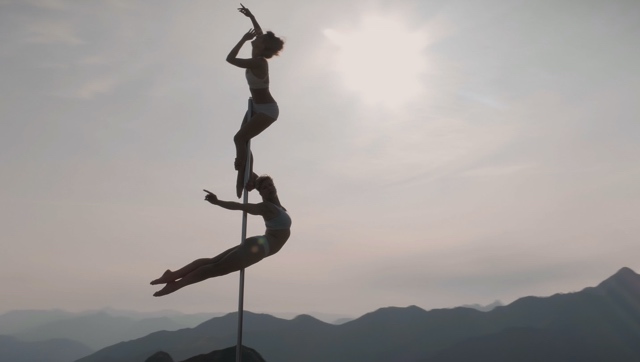 Axis Mundi
2020 / France / 2 min
Choreography and Dancing by
Céline Garbay, Loriana Lorenzon
Cinematography by
Benjamin Ziegler
The "axis mundi" is a connection between heaven and earth, between the divine and the material. With this gravity-defying choreography, imagined and performed at the top of a mountain and on the verticality of a pole dance bar, I wanted to deliver my own vision of this "axis mundi." Two bodies merge and evolve precisely between earth and sky, in a quest for physical and spiritual elevation along this invisible thread.