A series of three different in-person screenings at the Dairy Arts Center's Boedecker Theater.
Sans Souci is pleased to announce our return to the Boedecker Theater! Program lineups below.
Dairy Arts Center
2590 Walnut St
Boulder, CO 80302

I. Dancing on the Planet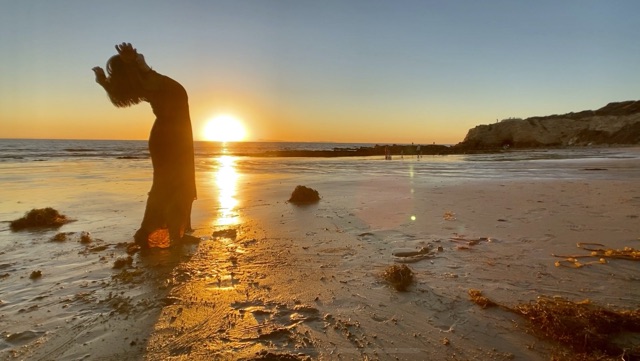 Weight of the Moon
2021 / United States / 10 min
Directed by
Lindsay Gilmour
Choreography by
Lindsay Gilmour
Featuring
Pearson/Widrig Dance Theater
Dancing by
Aliya Kerimujiang
Cinematography by
Nathan Whitmont
A 10-minute dance film exploring the interconnected and reciprocal relationship between body and ocean; a conversation where we experience ourselves not as the center, but as a thread in a larger fabric of being.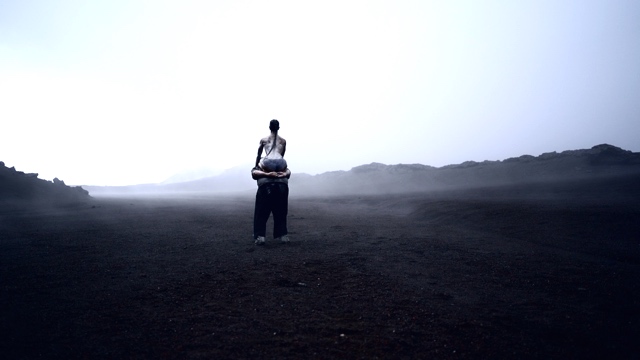 Ecce
2021 / France / 9 min
Dancing by
Maya Eymeri, Rafael Cherkaski
Sound Design by
Olivier Lasson
We spin around the night consumed by the fire.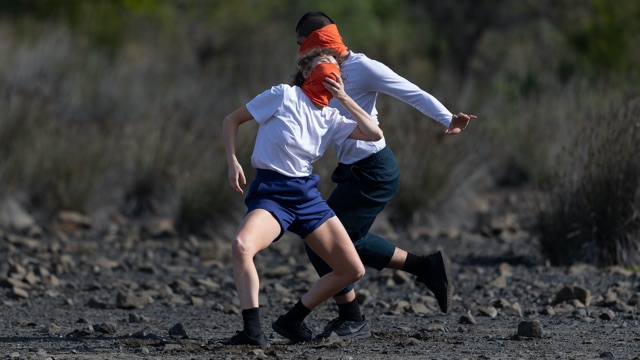 Circumstance 2020
2020 / Australia / 23 min
Produced and Directed by
Sue Healey
Featuring
Allie Graham, Billy Keohavong
Choreography by
Sue Healey and dancers
Dancing by
25 dancers from Sydney Dance Company's Pre Professional Year 2020
Music composed by
Fiona Hill
Cinematography by
Ken Butti
Drone Operator by
Lee Stevenson
Color by
Nicholas Andrews
In reaction to the pandemic, 27 dancers defy the consequences of the lockdown – no work, no contact, no live performance – through the use of a drone to capture their dance from a distance. A study in isolation, connection and moving in precarious spaces.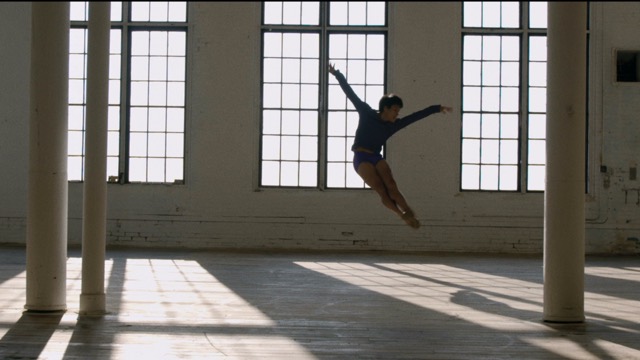 The Air Before Me
2021 / United States / 5 min
Produced by
Shaun Clarke, John Lam, Helen Pickett
Choreography by
Helen Pickett
Music composed by
Peter Salem
Director of Photography by
Daniel Jacobs
The Air Before Me is a short dance film that connects ethereal space and light with human agency in a continual affirmation of the present's power.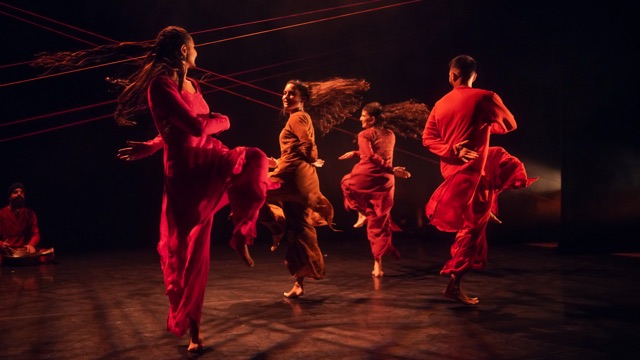 Kattam Katti
2020 / United Kingdom / 20 min
Directed by
Omari 'Motion' Carter
Produced by
Pagrav Dance Company
Choreography by
Urja Desai Thakore
Dancing by
Meera Patel, Mira Salat, Saloni Saraf, Subhash Viman Gorania, Gurdain Singh Rayatt, Hiren Chate, Kaviraj Singh, Praveen Pratap
Cinematography by
James Williams
Concept, Artistic Direction by
Urja Desai Thakore
Photo credit:
Pagrav Dance Company, Souvid Datta
Neo classicist dance with specially composed live music tells tales inspired by the colourful yet ruthlessly competitive Uttarayan kite festival, highlighting the parallels with today's divided societies.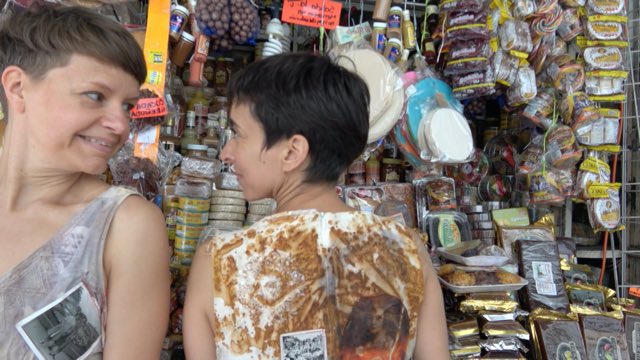 WECreate Spaces: Morelia
2020 / Mexico / 4 min
Directed by
Ana Baer, Heike Salzer
Produced by
WECreate Productions
Choreography by
Rocio Luna, Heike Salzer
Featuring
Rocio Luna, Heike Salzer
Music composed by
Christian Alexander Cruz Lineros
In WECreate Spaces: Morelia the artists explore the urban landscapes of Morelia, Mexico, a city that exemplifies the dichotomy found in colonial places featuring the eclectic richness of their architecture and the dilapidated parts of the town. Tuning into the environment through improvisation, the dancers, camera-person and musician create a collaborative knowledge that illuminates their multi-layered sensibility of understanding the world through the body. Generating affective spaces, highlighting the artist's relations to environment, artist to artist and artist to locals. The serendipitous encounters with the passers-by add a flavour that transforms the usual into extraordinary, portraying the tonality, mood and atmosphere of this joyful and vibrant place.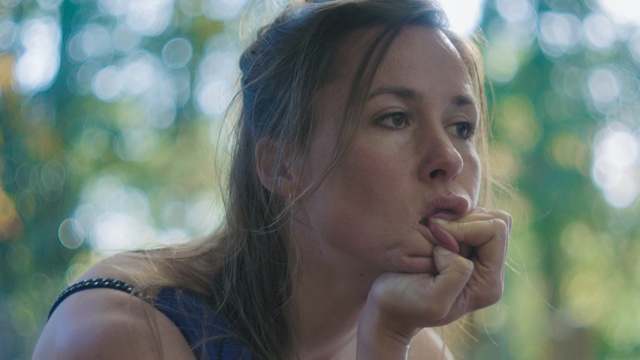 Dear Tree, Please Don't Spill on Our Grave.
2021 / Sweden / 15 min
Produced and Directed by
Jonne Covers
Featuring
Anna Fransen, Laurens van de Linde
Music composed by
Thomas Jaspers, Jort Terwijn
Cinematography by
Floris Verweij
Sound Design by
Sam Huisman
Dear Tree, Please Don't Spill on Our Grave. tells a short story about the history of humankind. In an attempt to make sense of it all, the film originates from a somewhat dry research to "How did we get here?" and "What is that 'here' anyway?" Of course this leads to nothing but more questions. So here is a clunky film about adventurous Anna, who lives in a toilet, and who accidentally throws herself a surprise party.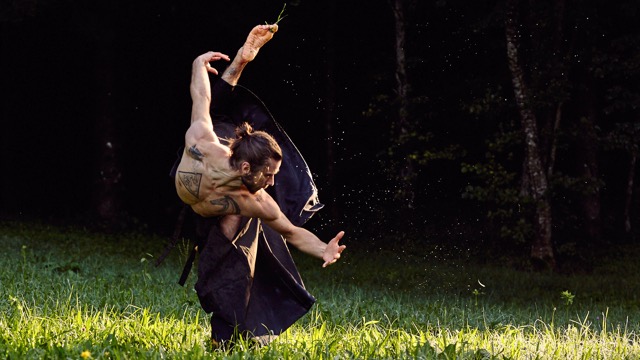 Rebirth
2020 / United States / 5 min
Directed by
Łukasz Zięba, Andrzej Belina Brzozowski
Produced by
ACE Dance Concept, Łukasz Zięba, Stypendium Twórcze Miasta Krakowa
Choreography and Dancing by
Łukasz Zięba
Music composed by
Mateusz Bazgier, Nathan Prillaman
Cinematography by
Andrzej Belina Brzozowski
Drone and Underwater Camera by
Marcin Zięba
Music Production by
Nathan Prillaman
Rebirth takes us on one man's journey through the evolution of consciousness by connecting with the elements and Nature's metaphysical powers.

II. Dancing as Ourselves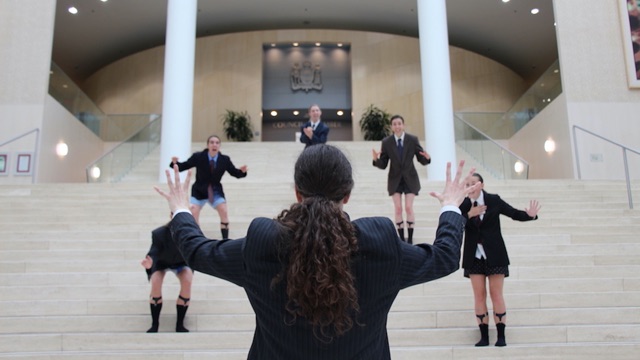 Men in Charge
2021 / Canada / 37 min
Directed by
Melanie Kloetzel, Linnea Swan
Produced by
kloetzel&co., ReLoCate
Dancing by
Jocelyn Hoover Leiver, Meghann Michalsky, Jennifer Dewolf, Janelle Schiffner, Brenna Goertson, Taylor Ritchie, Sylvie Moquin, Melanie Kloetzel
Tracking the antics of the performance group kloetzel&co., Men in Charge documents the development of the satirical dance theatre work "It began with watching." Through a physical and artistic representation of a sector enthralled by alternative facts, this film provokes audiences to reconsider the cunning, and sometimes comical, intersection of art and politics.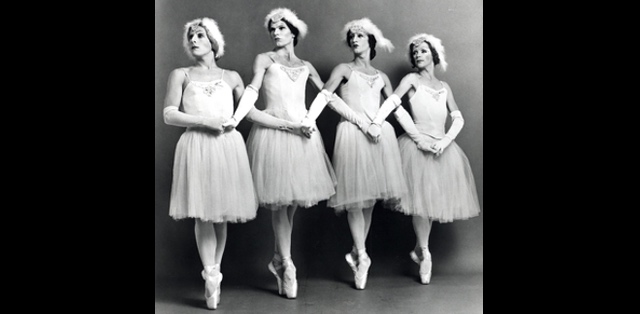 Ballerina Boys
2020 / United States / 53 min
Produced and Directed by
Chana Gazit, Martie Barylick
Dancing by
Peter Anastos, Roy Fialkow, Natch Taylor, Tory Dobrin, Albie Pretto, Duane Gosa, Philip Martin Nielson
Music composed by
Nathan Halpern, Chris Ruggiero
Cinematography by
Claudia Raschke
Edited by
E. Donna Shepherd
Ballerina Boys celebrates Les Ballets Trockadero de Monte Carlo, whose male ballerinas have for 45 years taken great risks to practice their dazzling version of ballet parody. This is a beautiful, funny film, yet it asks viewers to face issues of gender, inclusion, and social justice. Ballerina Boys interweaves a tour of the Carolinas (center of efforts to walk back LGBTQ rights) with portraits of the dancers and the survival saga of the Company itself – a story that begins at the Stonewall Tavern in 1969 and culminates in "Stars and Stripes Forever" at the Stonewall 50th Anniversary Celebration where 15 drag queens, in red, white, and blue tutus, exult in a moment of unabashed patriotism. Ballerina Boys is intimate and panoramic, historical and immediate. Now the world can look up to heroes who actually DO wear tights!

III. Dancing Through the Holidays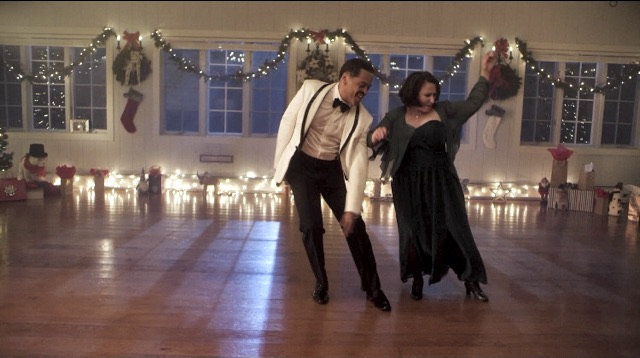 When Snow Falls
2020 / United States / 10 min
Directed by
Anthony Morigerato
Produced by
Anthony Morigerato, Jess Weiss
Choreography by
Anthony Morigerato, Luke Hickey
Dancing by
Barbara Duffy, Ted Louis Levy
Cinematography by
Kurt Csolak
The best things happen while you're dancing! The holidays celebrated through music and dance!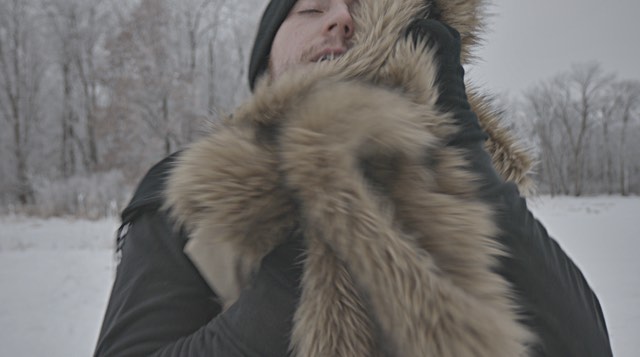 RadioBody
2021 / United States / 13 min
Produced and Directed by
Erinn Liebhard
Choreography by
Erinn Liebhard
Dancing by
Nieya Amezquita, Doug Hooker, Amy Jones, Sara Karimi, Erinn Liebhard, Kelli Miles, Kathleen Pender, John Surber
Cinematography by
Cully Gallagher
Musical Arrangement by
Mike Lauer
Drone and Additional Camera by
TJ Tronson
RadioBody is a collaboration with composer Mike Lauer exploring the jazz sensibilities and human toil and triumph embedded in the work of pioneering alt-electronic band Radiohead.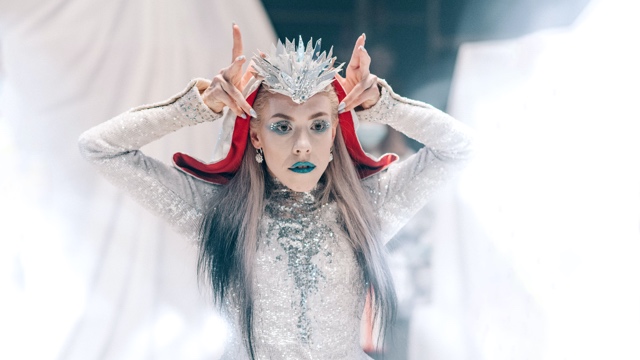 The Secret Theatre
2020 / United Kingdom / 57 min
Produced by
Tony Currie, Beth Allan
Choreography by
Christopher Hampson, Peter Darrell
Featuring
Scottish Ballet
Dancing by
Leo Tetteh, Alice Kawalek, Constance Devernay, Jerome Anthony Barnes, Bruno Micchiardi
Cinematography by
Jess and Morgs
In a deserted city, a young boy stumbles into a theatre. He wanders through the auditorium, where rows of velvet chairs, draping curtains and chandeliers seem to lie in lonely wait for audiences to return. The theatre may be empty, but the show will go on… Starring characters from our most popular festive ballets, the worlds of the Snow Queen and the Sugar Plum Fairy collide when the theatre bursts into life. In this spectacular feature-length film, you'll be treated to an extraordinary show filled with acrobats, snowflakes, clowns, princes and – of course – beautiful ballerinas.