part of the Ursinus Fringe Festival
Sans Souci is teaming up with Ursinus College for our seventh annual collaboration! The films selected – listed below – represent the work of 11 choreographers from around the world, with styles ranging from contemporary to animation to nostalgic vintage. The films will become available on this page during the screening window September 9-11, free of charge for students and faculty of Ursinus College. This beginner-friendly program is a great first step into the world of dance cinema!


Olin Auditorium at Olin Hall
601 E. Main St
Collegeville, PA 19426
program of films
This screening runs approximately 64 minutes.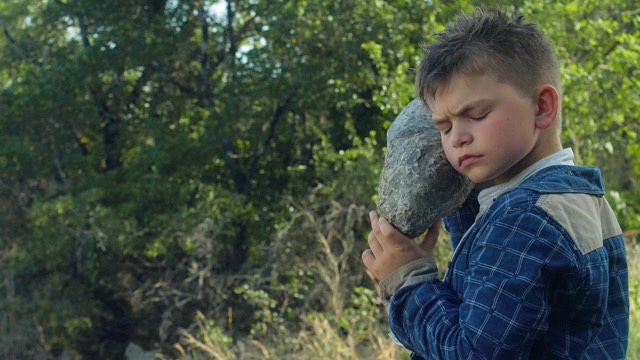 The Last Children
2020 / France / 10 min
Produced by
Martin Rivarel, Alexander Viollet
Dancing by
Michel Galaret and Pupils of the school of Saint-Martin-Labouval
Music composed by
Julien Langlois
Cinematography by
Alexander Viollet
In 2019, 400 French schools were affected by a reform merging concentrated isolated primary schools in centralized educational institutes. The Last Children is a choreographic film made in single-shot with the children of a school on the eve of its closure. Through a metaphorical fable, it bears witness to the achievement of the desertification in the rural world and the death of its villages.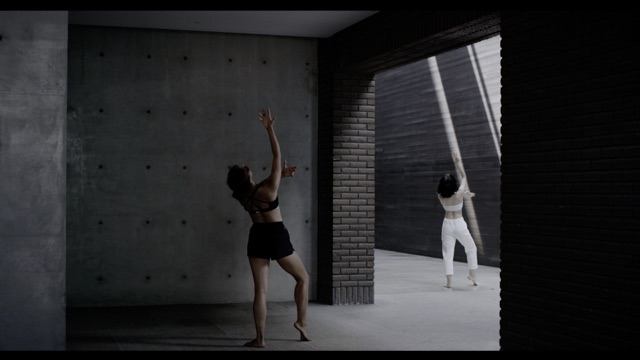 컨트롤/Control
2019 / Republic of South Korea / 4 min
Directed by
곽새미/Saemi Kwak
Choreography by
Yeom Jeongyeon
Dancing by
Yeom Jeongyeon, Im Yujeong
Cinematography by
Jeong Yonghyeon
To dance. To control another self-image of being lonely and vulnerable. But such a figure also comes to accept itself. To control oneself from time to time by dancing. Because human beings have this sense of solitude. And even this, I feel, is beautiful. Some of the things we're most attracted to are us.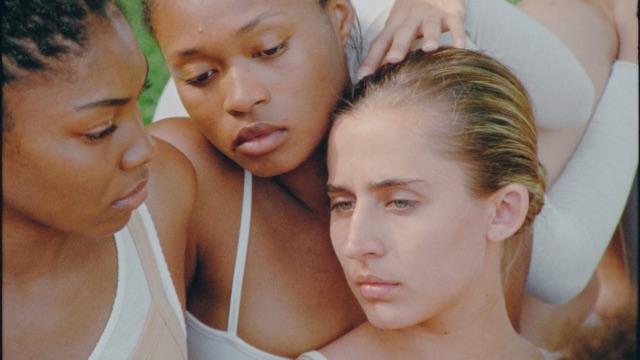 Teorema
2019 / United States / 6 min
Directed by
Massimiliano Bomba
Produced by
Eric Nung, Julie Vergez
Choreography by
Julie Bour
Dancing by
Delisa Bass, Laura Davich, Justin Farmer, Alexandria Garland, Mia Givens, Shannon Hafez, Freeda 'Electra' Handelsman, Jinglin Liao, Madison Lynch, William Mallett, Taliha Scott, Skyler Spiegel
Music composed by
Lucie Pedexez
Cinematography by
Benjamin Cohenca
Teorema means Theorem, an ancient greek word that means "meditation." Theorem also means "what you look at," and it is precisely through the act of observing the history of art that twelve dancers from 18 to 24 years old have created an intimate relationship between them and the space in which they were immersed. We tried to represent the uniqueness and expressive strength of every dancer, each with his/her own stylistic and expressive identity.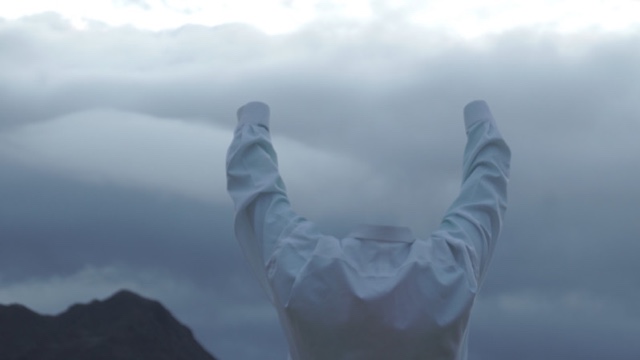 Spectre
2020 / United States, Belgium / 2 min
Directed by
Sebastien de Buyl
Choreography and dancing by
Sebastien De Buyl
Music composed by
Sacha Calousis / Gaël de Ville
Music performed by
Gaël de Ville
Cinematography by
Sebastien De Buyl
A mysterious light speaks to a spirit.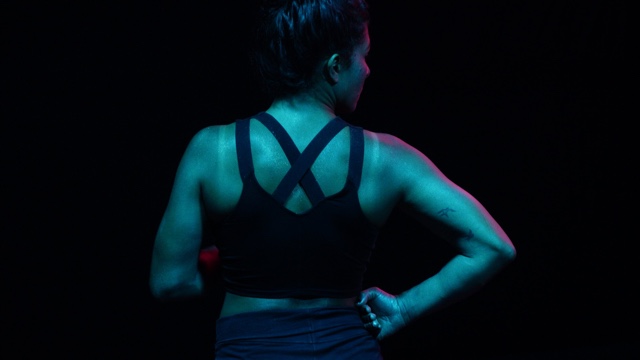 Exufrida
2019 / Brazil / 6 min
Choreography by
Raquel Karro
Featuring
Instrumento de Ver
Dancing by
Beatrice Martins
Music composed by
Luis Oliviéri
Cinematography by
Alan Schvarsberg
In 1997 an out-of-control truck crashed into a bus that carried part of the Flamengos gymnastics team, the base of the Brazilian national team. Beatrice Martins fractured both feet. She can no longer compete, but she turned her recovery into a dance.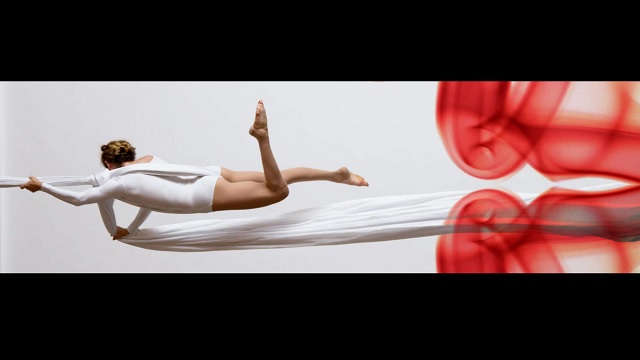 Eve
2019 / United States / 4 min
Directed by
Jeff Consiglio
Produced by
Jeff Consiglio, Alexandre Naufel
Choreography by
Tania Holt – Aerial Coordinator
Dancing by
J.B. Naufel
Music composed by
Aaron Drake
Cinematography by
Alexandre Naufel
Still Photo by
madeinhollywoodusa
High wire artist Philippe Petit describes Eve in this way: "Fighting gravity and sharing with the winds the fabric of our dreams is as important in life as getting bread and water. Eve reminds us of that while inspiring us to grow wings and take off!"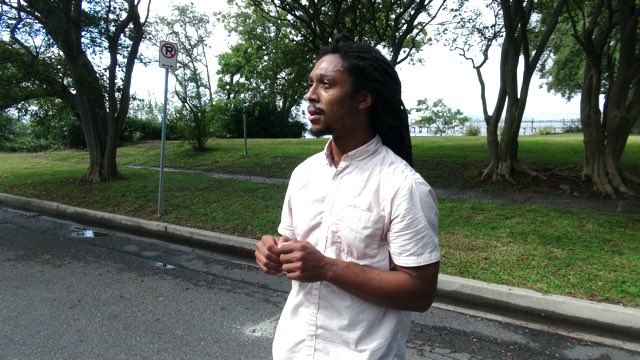 The Wonder Years
2020 / United States / 10 min
Choreography by
Elijah Motley, James Morrow
Featuring
James Morrow/ THE MOVEMENT
Cinematography by
James Morrow
Set in the extraordinary years of the 2020s, The Wonder Years looks both back and forward through the eyes of Eli, the oldest of five children in the Motley family, on the tribulations and joys of growing up in the United States as a twenty something black male. With music by Laurence Hobgood, the low-fi anti-tech home movie style of the work is a nod to classic 80's sitcoms with an open, unapologetic, and ultimately vulnerable journey filled with all the feels and even some much-needed levity.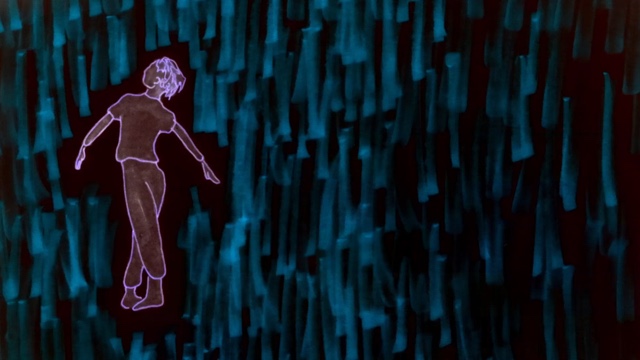 Day 27
2020 / United States / 2 min
Directed by
Charli Brissey
Choreography and dancing by
Charli Brissey
Music composed by
Swamp Dogg
Cinematography by
Charli Brissey
A dancer grapples with quarantine through this super short video-animation hybrid.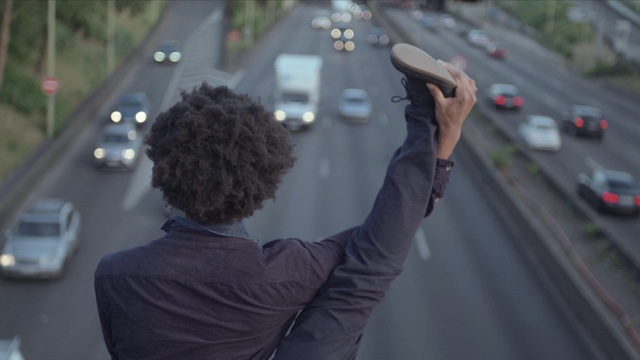 Respite
2021 / France / 6 min
Directed by
Anatole Chartier
Choreography and Dancing by
Stanley Menthor
Cinematography by
Maxime Bonan
Written by
Anatole Chartier, Stanley Menthor
Sound Design by
Théo Arramon
A young man, oppressed by the density of the city, decides to flee. He finds himself in a clear, calm space. He starts dancing, more and more intensely. Little by little, the sea will join the dance, sonically, accompanying his movements. After a crescendo ascent, close to trance, we will find him far away from urban buildings, in a clear, liberated aquatic setting.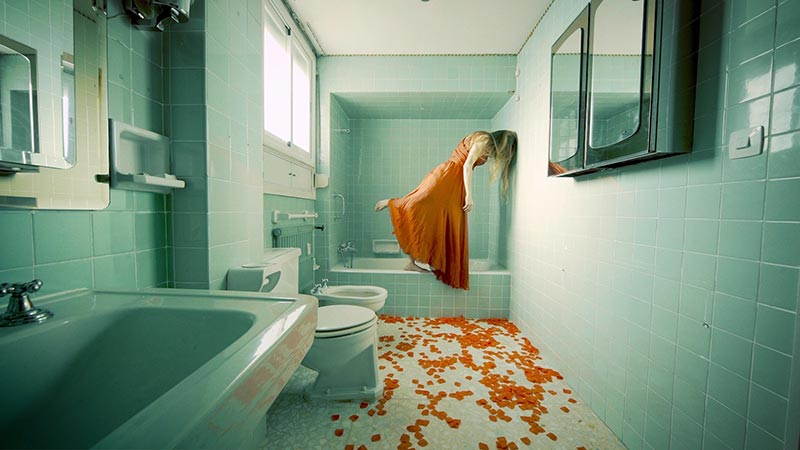 Habitat
2019 / Spain / 14 min
Produced and Directed by
Sheila Garcia & Inés Valderas
Choreography by
Sheila Garcia & Inés Valderas
Dancing by
Ángel Montes, Diana Wondy, Juan Carlos Toledo, Carlos Núñez, Inés Valderas, Sheila Garcia, Laura Martïn, Alex Chavarri
Music composed by
Fernando Arias
Cinematography by
Ramón Verdugo
Six rooms, six personalities, six stories that tell us the fear and insecurities of the human being. Different chapters all in the same house. All at once. All together. None at times. None unitedly. Synchronically? Simultaneously? Connected?