part of the Ursinus Fringe Festival
Sans Souci is teaming up with Ursinus College for our eighth annual collaboration! The films selected – listed below – represent the work of seven filmmakers from around the world, with dance genres ranging from contemporary and hip hop to tap and pole dancing. This screening is free of charge for members of the Ursinus College community. This beginner-friendly program is a great first step into the world of dance cinema!


Berman Museum of Art
601 E. Main St
Collegeville, PA 19426
program of films
This screening runs approximately 60 minutes.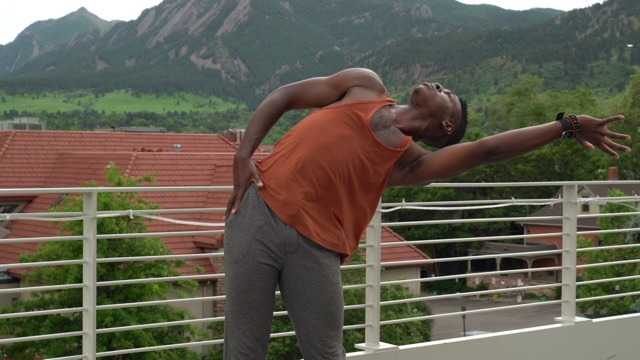 This Breath Together
2021 / United States / 12 min
Directed by
Michelle Bernier
Produced by
Michelle Bernier, Thomas Wingerd
Dancing by
Danielle Garrison, Keith Haynes, Sarah Harrison, Bridget Heddens, Vivian Kim Gina Medina, Emma Michaux, Alex Milewski, Peg Posnick, Jessica Riggs, Gwen Ritchie, Marla Shultz, Luciana da Silva, Alfred Smith, Briana Smith, Nancy Smith, Miah Yager
Music Composed by
Kristen Demaree, Sean Connolly, Dudu Fuentes
Edited by
Michelle Bernier
Director of Photography by
Jesse Rarick
Poetry by
Brooke McNamara
Sans Souci's Community Dance Film Project was created to engage Boulder artists of many genres and to inspire our local community with all we have to offer. Each dancer was paired with one of the city of Boulder's most iconic outdoor sites and asked to create movement responding to that location along a theme: "The first fresh breath in a long time." Emerging from their spring 2020 quarantines, dancers reconnected with their own dance-deprived bodies, and brought their unique presence to each space, activating it with movement. The film encompasses ballet, tap, contemporary, house, waacking, aerial dance, samba, and poetry; collaborators include BIPOC and LGBTQ performers, those with disabilities, and dancers on the older end of the age spectrum.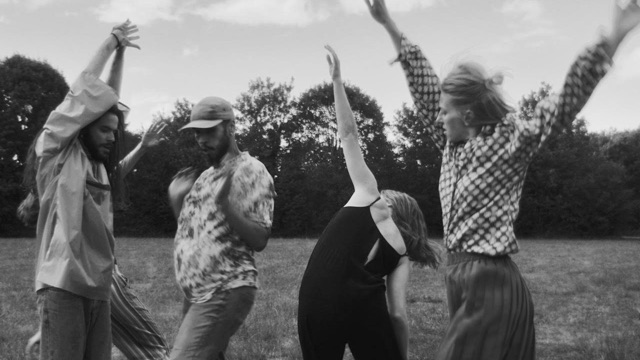 Birds
2021 / France / 9 min
Choreography by
John Degois
Cinematography by
John Degois
Birds is a short digital choreographic piece imagined/thought/directed by John Degois. With this piece, he tries to transpose live performance into film. He thus chooses to make a sequence shot in order to keep the notion of "live," and slow motion to allow the spectator to have time to watch where he wants. He also breaks the perspective by not necessarily centering the main action in the middle of the image. Against a background of melancholy, Birds evokes a time when the question of freedom did not arise.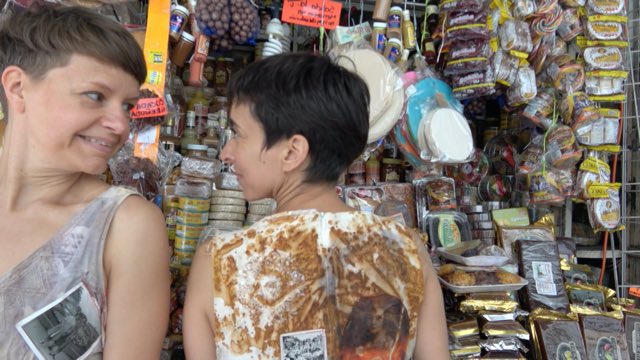 WECreate Spaces: Morelia
2020 / Mexico / 4 min
Directed by
Ana Baer, Heike Salzer
Produced by
WECreate Productions
Choreography by
Rocio Luna, Heike Salzer
Featuring
Rocio Luna, Heike Salzer
Music composed by
Christian Alexander Cruz Lineros
Cinematography by
Ana Baer
In WECreate Spaces: Morelia the artists explore the urban landscapes of Morelia, Mexico, a city that exemplifies the dichotomy found in colonial places featuring the eclectic richness of their architecture and the dilapidated parts of the town. Tuning into the environment through improvisation, the dancers, camera-person and musician create a collaborative knowledge that illuminates their multi-layered sensibility of understanding the world through the body. Generating affective spaces, highlighting the artist's relations to environment, artist to artist and artist to locals. The serendipitous encounters with the passers-by add a flavour that transforms the usual into extraordinary, portraying the tonality, mood and atmosphere of this joyful and vibrant place.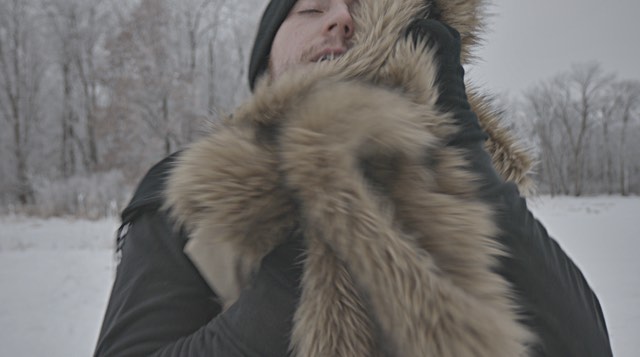 RadioBody
2021 / United States / 13 min
Produced and Directed by
Erinn Liebhard
Choreography by
Erinn Liebhard
Dancing by
Nieya Amezquita, Doug Hooker, Amy Jones, Sara Karimi, Erinn Liebhard, Kelli Miles, Kathleen Pender, John Surber
Cinematography by
Cully Gallagher
Musical Arrangement by
Mike Lauer
Drone and Additional Camera by
TJ Tronson
RadioBody is a collaboration with composer Mike Lauer exploring the jazz sensibilities and human toil and triumph embedded in the work of pioneering alt-electronic band Radiohead.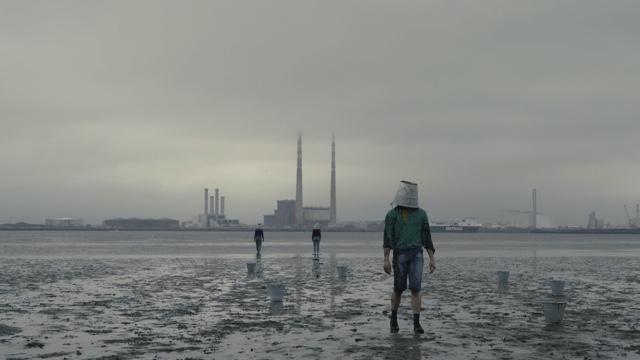 Tide
2020 / Ireland / 6 min
Choreography by
Laura Murphy
Dancing by
Marion Cronin, Sarah Ryan, Kevin Coquelard
Music Composed by
Melanie
Cinematography by
Luca Truffarelli
Tide contrasts the pace of industry with human movement, and the soft yielding nature of the body with the hard edges of manmade objects.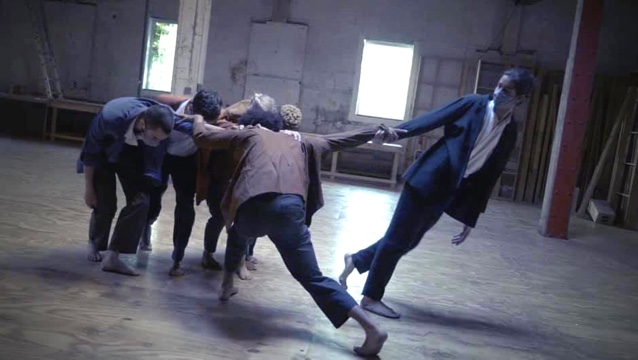 Los Perros del Barrio Colosal
2021 / United States / 12 min
Directed by
Omar Román De Jesús
Choreography by
Omar Román De Jesús
Dancing by
Rafael Cañals, Carlos Falú Sanchez, Rachel Seacrest, Ian Spring, Christian Warner, Spencer Weidie
Cinematography by
Drew L. Brown
Costumes by
Omar Román De Jesús
Through the exaggerated mannerisms of daytime television, the six characters of Los Perros del Barrio Colosal take us on a wild romp through the challenges of creative decision making. Diving dramatically into the adventure of an imagination yet to be physicalized, they ask us to consider the far side of the moments when our ideas threaten, with disjointed urgency, to swallow us whole.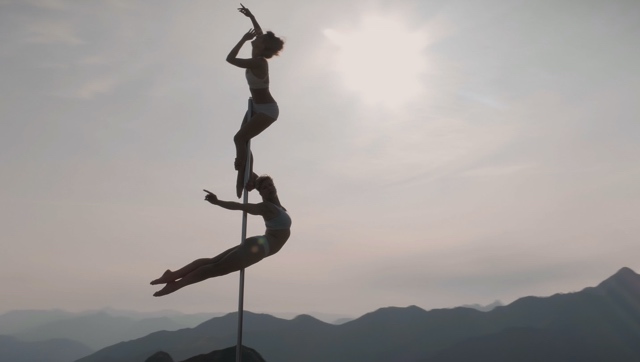 Axis Mundi
2020 / France / 2 min
Choreography and Dancing by
Céline Garbay, Loriana Lorenzon
Cinematography by
Benjamin Ziegler
The "axis mundi" is a connection between heaven and earth, between the divine and the material. With this gravity-defying choreography, imagined and performed at the top of a mountain and on the verticality of a pole dance bar, I wanted to deliver my own vision of this "axis mundi." Two bodies merge and evolve precisely between earth and sky, in a quest for physical and spiritual elevation along this invisible thread.