three virtual screenings available for free on our website
Given the times we're living in, we're delighted to once again be able to offer online screening options for those who may not want or be able to attend in-person events. These films will become available on this page during the screening window, free of charge for the public around the world.

I. Hispanic Heritage Month Screening
September 15-25, 2022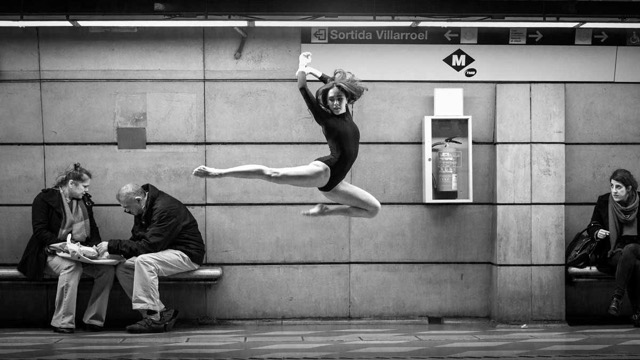 Moving Barcelona
2021 / United Kingdom / 6 min
Directed by
Jevan Chowdhury
Choreography by
Alex Ekman, Catherine Allard, Jevan Chowdhury
Moving Barcelona is a magical realist dance story about the Catalonian capital, an autonomous region in the Spanish State contending with an identity crisis. A city with everything going for it is still haunted by the ghosts of its past and despite much progress, it finds itself unearthing old wounds. Narrated by celebrated actor, Pep Munné, who appeals for calm, there is a sense of reassurance that all is okay. The movement of the city however tells a different story, and he is resigned to the fact that things inevitably, are the way they are. Barcelonians, in pursuit of happiness, find themselves on a treadmill  to nowhere in a tale of modern day life. Moving Barcelona is the eighth film in an award-winning collection of works by the London-based film-maker, Jevan Chowdhury to capture the world as a stage. Life on the street in London, Paris, Brussels, Dallas, Prague, Yerevan and Athens have all been recorded in this growing canon.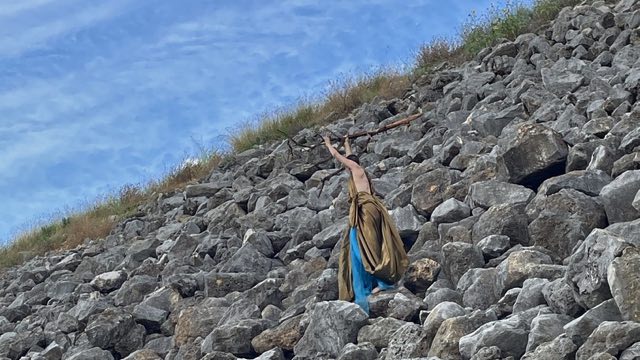 Ixchel
2021 / Mexico / 8 min
Produced and Directed by
Ana Baer, Rocio Luna
Mother moon, liquid Nahuatl, salty skin…Among the steam your presence vanishes and clings to the roots. You embody the navel of the world, where life sprouts and ends…In an environment of surreal nature, an archetypal figure is revealed though a lyrical, visual painting in motion. Crafted by the superposition of opposites: water-land, dryness-blooming, grounded-volatile, IXCHEL invites the audience on a mysterious journey loaded with visual creativity and a sensual cinematic construction.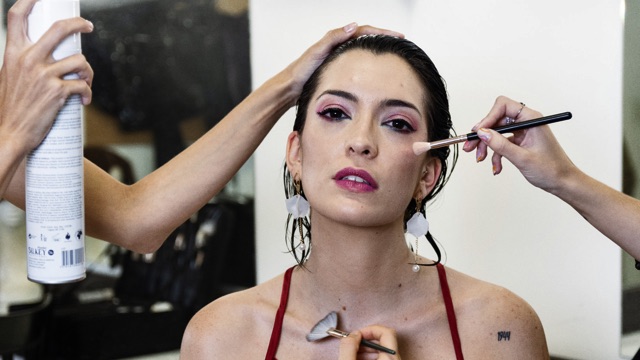 Mascara
2022 / Argentina / 3 min
Produced and Directed by
Luli Brindisi, Alesso
A woman rebelling against her seemingly perfect life. An urgent need to escape. A transformation led by her alter egos: those women who co-exist inside of her and who guide her along a path of liberation.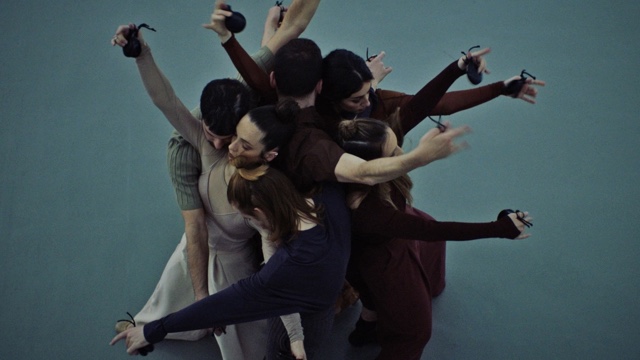 A Body Is
2021 / Spain / 4 min
Produced and Directed by
Jaime Dezcallar
Choreography by
Marco Flores
Featuring
Cia Marco Flores
Antonio José Martínez Palacios was going to be the biggest Spanish musician of the 20th Century. Unfortunately, he was incarcerated and executed without a trial at the age of 33, at the beginning of the Spanish Civil War.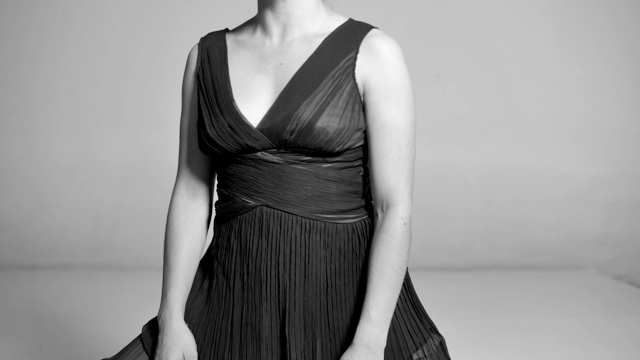 What If?
2022 / Mexico / 1 min
Directed by
Ana Karen Retes
Choreography by
Ana Karen Retes
It is a piece that arises from the bodily sensations that can generate anxiety in the human being. Anxiety to live, a failed love, a loss or everyday stress. The title of the work evokes finding multiple solutions to this condition that has manifested itself at least once in all of us.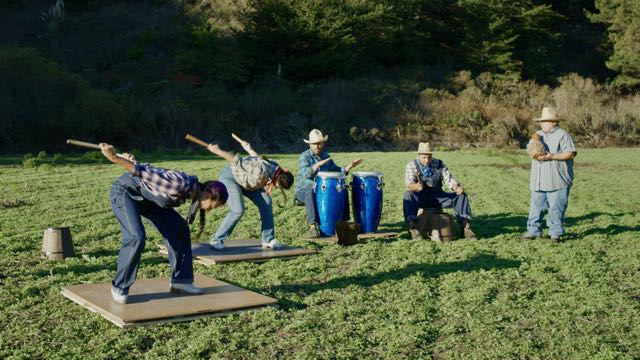 Ghostly Labor: A Dance Film
2022 / United States / 13 min
Directed by
John Jota Leaños, Vanessa Sanchez
Produced by
Harry Gregory
Featuring
Vanessa Sanchez & La Mezcla
Ghostly Labor: A Dance Film explores the history of labor in the US–Mexico borderlands through Tap Dance, Mexican Zapateado, Son Jarocho, Afro Caribbean movement, and live music. This work brings together polyrhythmic movement and an original score to look at the (ongoing) years of systemic exploitation of labor while highlighting the power and joy of collective resistance. Based on farmworker interviews in California, this excerpt honors the sacred hands that feed us and was filmed on a farm with support from Ayudando Latinos a Soñar (ALAS), a non-profit advocacy organization for farmworkers in Half Moon Bay, CA. A full-length dance theater production of Ghostly Labor will premiere in 2023.

II. Shifting the Perspective
October 20-31, 2022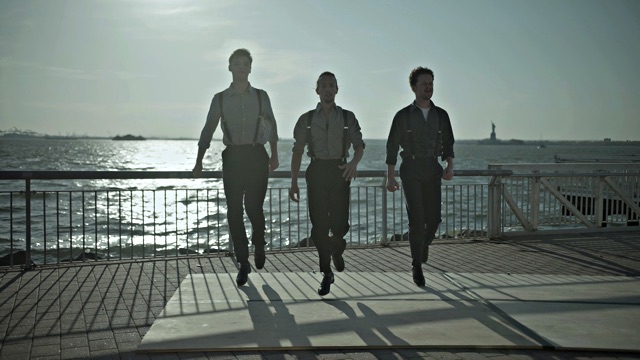 Steps of Freedom – The Story of Irish Dance
2022 / Ireland / 84 min
Produced by
Ruan Magan, Patricia Carroll, Maeve Kenny, Kathriona Devereux
Choreography by
Padraic Moyles, Edwina Guckian
Steps of Freedom reveals how Irish dance was shaped over centuries through interactions with many cultures as it evolved from a simple folk dance to become a global phenomenon loved by millions around the world.

III. Nurturing Our Roots
November 5-15, 2022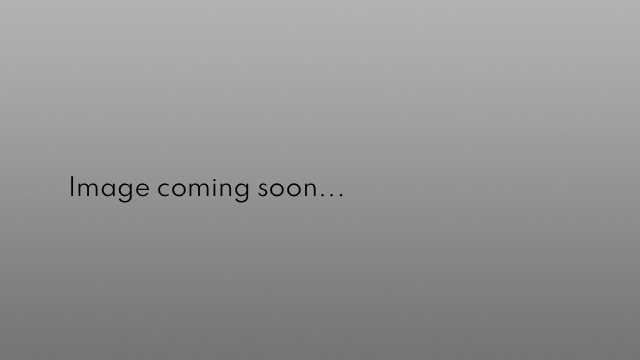 A Body in Tokyo
2021 / Japan / 36 min
Produced by
NPO Dance Archive Network
Eiko Otake, based in the United States since 1976, is a highly regarded artist who has performed in many countries as part of the performance duo Eiko & Koma. Her solo project "A Body in Places" has attracted much attention since it began in 2014, and she now performs it for the first time in Japan. 10 years since the Great East Japan Earthquake, Eiko places herself in different spaces around the Ueno area in Tokyo (Ueno Station, Tokyo Bunka Kaikan, Nakacho Shopping Street, etc.) and in the underground spaces of the former Hakubutsukan Dobutsuen Station and Shibuya River culvert, layering projected images of Fukushima onto the surrounding buildings and herself. These images are part of "A Body in Fukushima," Eiko's collaboration with photographer William Johnston.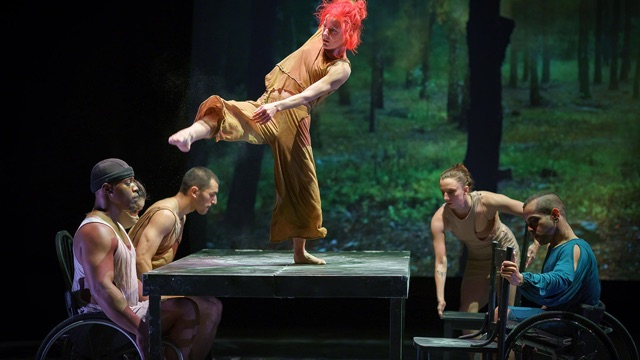 Roots Above Ground
2021 / United States / 51 min
Choreography by
Marc Brew in collaboration with the Dancers
Featuring
AXIS Dance Company
Dancing by
DeMarco Sleeper, Erik Debono, Louisa Mann, Sonsherée Giles, Yuko Moden Yuma
Music composed by
Miles Lassi, the Sweeplings
Cinematography by
Rapt Productions
Set & Costume Design by
Emma Kingsbury
Visual Projection Design by
Jaco Strydom
This physically integrated performance is a personal work that explores the multiple meanings of home. Using his own journey as an immigrant, disabled gay man and dancer as a base from which to work, former Artistic Director Marc Brew intends to peel back the layers to get at this universal human need to belong.