virtual screening available for free on our website
Given the times we're living in, we're delighted to once again be able to offer online screening options for those who may not want or be able to attend in-person events. These films will become available on this page during the screening window, free of charge for the public around the world.
As part of our efforts to move toward a more racially just and socially equitable landscape for dance cinema, SSF has celebrated heritage months for the last few years with screenings highlighting artists from communities underrepresented in the field, and from marginalized communities. These screenings have always been free of charge to our local community in Boulder, Colorado, USA, but since the pandemic began, we've taken them online to share with the wider dance cinema community. Sans Souci presents our 3rd annual Women's History Month Screening, celebrating and featuring the work of extraordinary directors who identify as womxn or women.

This project funded in part by a grant from the Boulder Arts Commission, an agency of the Boulder City Council.
If you'd like to support this screening, you can make a donation here.
program of films
This screening runs approximately 56 minutes. It is intended for ages 6 and up; please contact us with questions.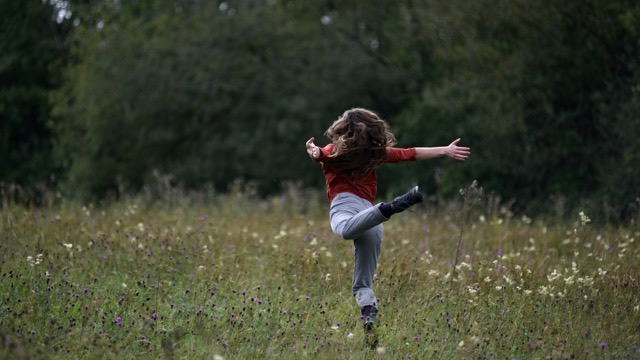 Far-Flung Dances: V (The Meadow)
2020 / Ireland / 5 min
Directed by
Mary Wycherley
Produced by
Tipperary Dance Platform, Mary Wycherley
Choreography by
Mary Wycherley
Dancing by
Marion, Sarah Ryan, Éile Simpson
Music composed by
Jürgen Simspon
Cinematography by
Raja Nundlall
A poignant and timely reflection through the eyes of a child on our human impact on the natural world. The legacy of our time is the challenge for generations to come. Understanding our human impact on the natural world and environment the film negotiates time, scale and innocence while reflecting on ways of seeing, belonging and connecting to our natural world.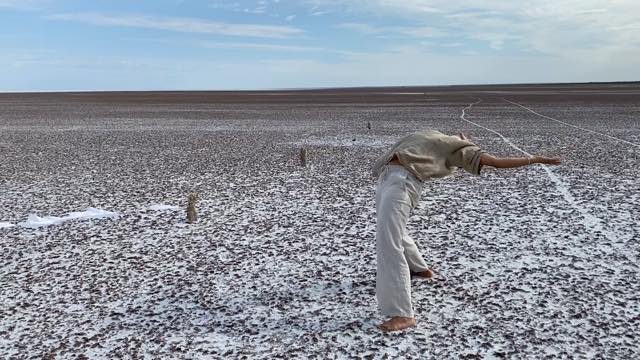 Persequi
2021 / Argentina / 9 min
Produced and Directed by
Cecilia Slongo
Choreography and Dancing by
Cecilia Slongo
Persequi investigates the non-linearity and reproduction of the collective memory and its residuality in the body. Inspired by historic events and their ongoing repercussions.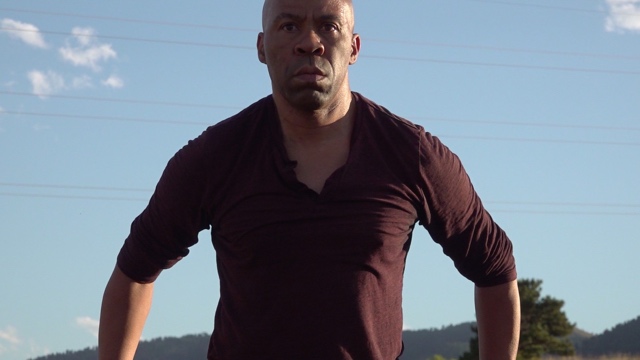 Coil & Web
2020 / United States / 9 min
Directed by
Gretchen LaBorwit
Produced by
Evolving Doors Dance
Dancing by
Erika Curry-Elrod, Hanna Ghadessi, Gretchen LaBorwit, Samantha Lewis, Kat Kalamaras, Angie Simmons, Alfred Smith, Victoria Stone
Music composed by
High Fiction
Movement Invention by
Angie Simmons
Music Direction & Editing by
Amy Shelley
Bodies swirl and shift through Coil & Web, navigating natural elements and internal landscapes, contemplating the accelerating disconnect and the unseen entanglement of life forces on our planet. At the core of our being lies a code that defines us, a script that writes our story and interweaves our lives with others, making it evident that, even at our basic genetic level, we are 99.9% alike…more alike than we are different. This internal connection expands from living being to living being, creating an invisible web that is imperceptible to measure, yet omnipresent. Coil & Web journeys to a place where pushing past the noise and tuning in to a deeper connection aligns us on the same frequency, spiraling towards oneness and turning away from division.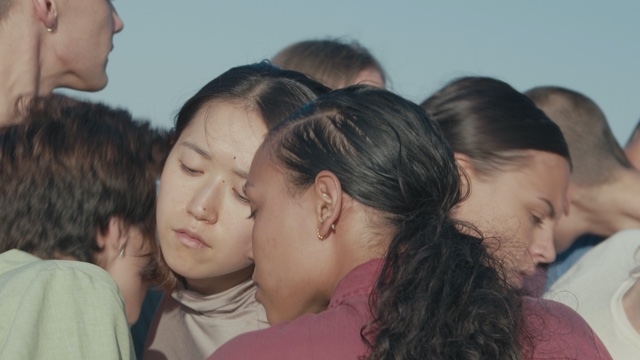 The Broken Phone Project
2020 / Netherlands / 4 min
Directed by
Sara Europaeus
Produced by
Athina Liakopoulou
Choreography by
Sara Europaeus
Cinematography by
Niels Lockhorst
Spoken Word by
Lin An Phoa
In the midst of the COVID-19 pandemic, the streets of Amsterdam have changed, and so have the people. A group of international dance artists through a common movement task reflect the time of the pandemic – how has it affected them? A common experience but an individual interpretation. Each with their unique story, filmed individually, untouched. When so much has changed, how can we connect again?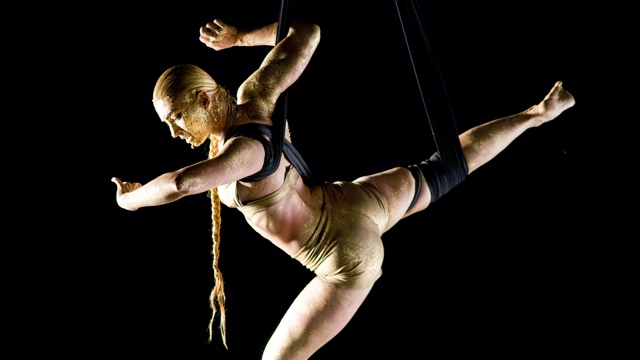 Midas is King
2021 / United States / 8 min
Directed by
Rachel Strickland
Choreography and Dancing by
Rachel Strickland
Music composed by
Max Cooper
Cinematography by
Keith Bradshaw, On It Video
Edited by
Tyler Parks, Big Pants Productions
Photography by
Max Cooper Photography
Midas is King is a short aerial dance film about the relentless consumption of beauty as currency within the confines of a system. Especially true for people who are raised as girls, the most valuable capital we have is perceived to be our youth, beauty, and sexual viability. This axiom is embedded in the fiber of our culture and our bodies, which are consumed and exploited as a resource from an early age. In such a value system, the merit of ourselves is seen to decline steadily as soon as we reach the apex of young adulthood. Brief moments of ascension are possible, tastes of autonomy marked by their brevity and ultimate dissolution. The act of survival itself consumes as fast as it creates, leaving behind a debt unpaid.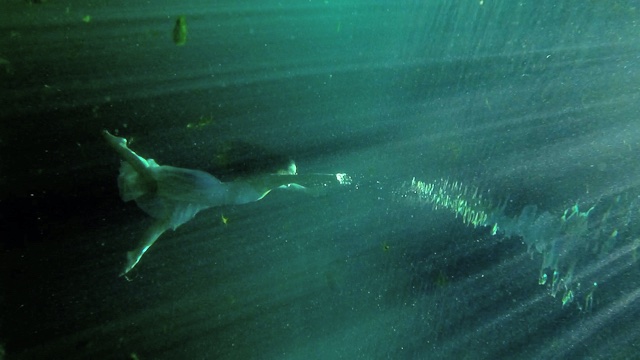 Liminality
2020 / United States / 8 min
Directed by
Jennifer Akalina Petuch, Annali Rose
Choreography and Dancing by
Annali Rose
Music Composed by
Lincoln Sandham
Filmmaker:
Jennifer Akalina Petuch
Costume Design by
Annali Rose
Liminality is inspired by reimagining what Odette may have experienced upon plunging to her death in the lake from the classical ballet "Swan Lake." It is a moment of suspended reality and a story of disenchantment, self-discovery and transformation. In our modern world we know that "happily ever after" is a journey and we have the ability to exercise our own agency to create our experience. In our story, the heroine is exploring the space in between life and death. She is coming to terms with the end of her world as she knew it and finding the strength and courage to move into a new existence.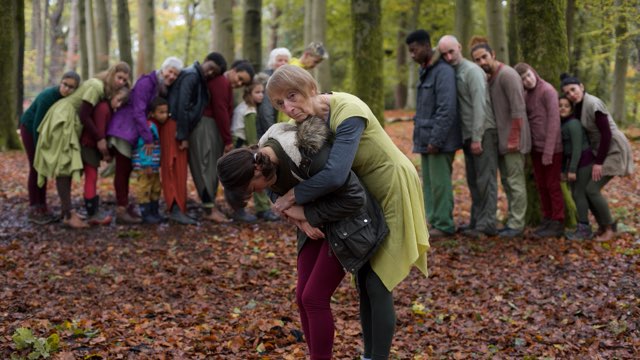 Wolf
2018 / United Kingdom / 13 min
Directed by
Natasha Gilmore
Choreography by
Natasha Gilmore
Music composed by
Mairi Campbell, Luke Sutherland
Cinematography by
George Geddes
Production Management by
Nicola Denman
Wolf is set in the stunning natural environment of autumnal Scotland and incorporates a cast spanning three generations. At its heart is the interplay between being guided to the right path in life by older generations and the need to forge your own path and choose your own way. Not to invalidate advice or guidance given by others but to acknowledge that ultimately we must make our own choices. Using imagery from well-known fairy tales and morality folklore, Wolf explores the interaction and connection between intergenerational communities and families.
This event is part of Boulder Arts Week. Check out Boulder Arts Week and enjoy all the City of Boulder has to offer with virtual and socially distanced cultural events for all ages, interests, and budgets.