virtual screening available for free on our website
Given the times we're living in, we're delighted to once again be able to offer online screening options for those who may not want or be able to attend in-person events. These films will become available on this page during the screening window, free of charge for the public around the world.
As part of our efforts to move toward a more racially just and socially equitable landscape for dance cinema, SSF has celebrated heritage months for the last few years with screenings highlighting artists from communities underrepresented in the field, and from marginalized communities. These screenings have always been free of charge to our local community in Boulder, Colorado, USA, but since the pandemic began, we've taken them online to share with the wider dance cinema community. Sans Souci presents our 4th annual Women's History Month Screening, celebrates and features the work of Women directors and extraordinary Women performers.

This project funded in part by a grant from the Boulder Arts Commission, an agency of the Boulder City Council.
If you'd like to support this screening, you can make a donation here.
program of films
This screening runs approximately 57 minutes. The last film includes coarse language and disturbing images. Please contact us with questions.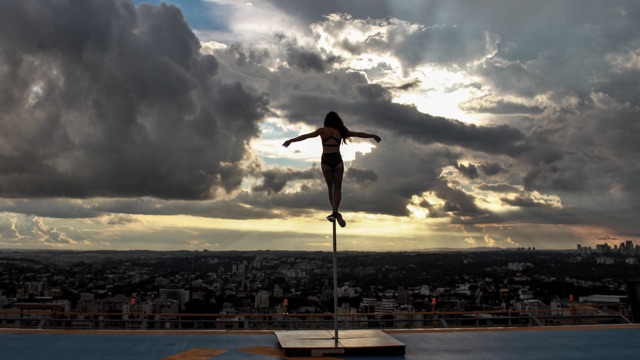 Dance
2019 / Brazil / 3 min
Produced by
Fabi Tombely, Sheurily Costa, Duane Kurten
Dance is a project with the aim of exposing questions and dialogues about the materiality of female bodies. The film talks about the dichotomy of freedom and the imprisonment of human beings. At the same time, "Dance" talks about inhabiting this limited body in the materiality of this existence and living this experience through intersubjective and symbolic exchanges. Dance also proposes to talk about the machismo concepts that point, mainly, to the female body The film was inspired by the story of Rafaela Pontes, a 22-year-old practitioner of the art of pole dance, who, on the paths that cross and intersect the woman's body, bumps into the walls of prejudice and machismo. Dance is also about looking at bodies. The film speaks not only about Rafa, but about the existence of the female body in Brazil or in our humanity. The choice of narrative told through poetry came from contact with several stories of women in this process of connection and (re)connection with their own existence. From this, a poetic discourse that represents each woman is born. Dance was recorded in the city of Curitiba and Pinhas, Paraná, Brazil, in 2019. It falls under the category of video art, musical film or experimental film.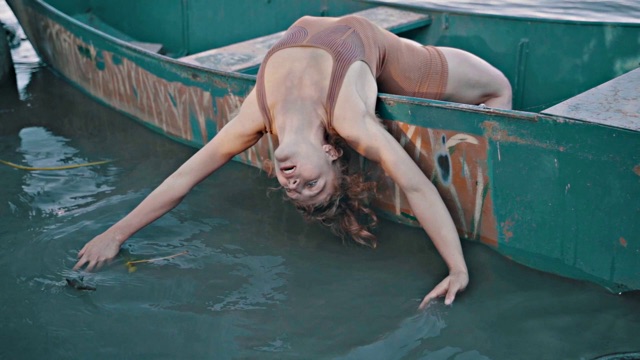 Fresh Oranges into the Ocean
2022 / Italy / 12 min
Concept, Choreography, and Direction by
Silvia Giordano
Video Direction by
Nuanda Sheridan
Featuring
Eduarda Santos, Noemi Calzavara, Reiko Ohta
Cinematography by
Sofia Quercetti
Color Grading by
Sofia Quercetti
Music by
Giorgos Gargalas
Edited by
Silvia Giordano, Nuanda Sheridan
Production by
La Cap | Creative Re-Hub
While merging and intertwining with nature, three young girls create a metaphorical and visionary narrative of their present condition and their projections towards the future. Through their lightness, disorientation, vitality and strength, they embark on an choreographic journey facing high and low tides, turbulence and contradictions, calm and turmoil. Guided by absurd questions the oranges reflect the path of the protagonists in their delicate passage to adulthood and guide us in a poetic reflection on our lives.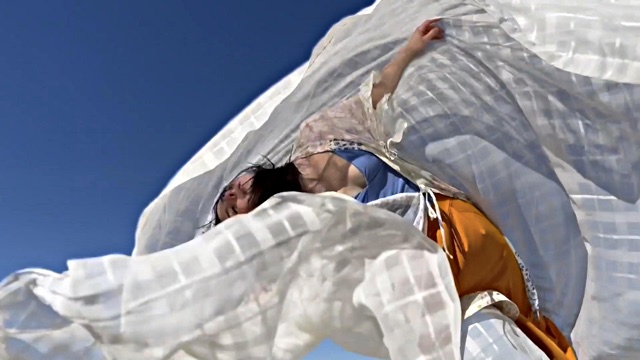 Gusts
2022 / United States / 3 min
Featuring
Christiana Wheeler
A dance film about the ebb and flow of wind and the movement inspired by it.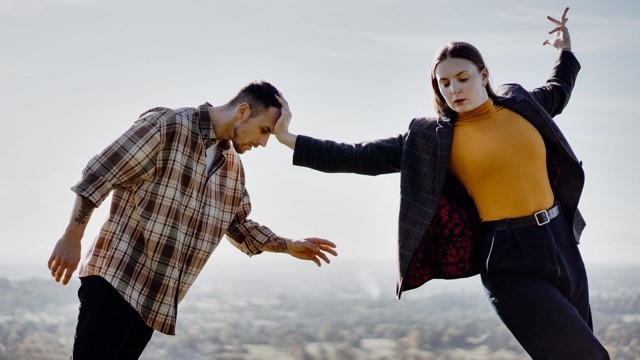 And Somewhere In Between
2022 / United Kingdom / 4 min
Choreography by
Shaun Dillon and Aimee Dulake
And Somewhere In Between is a duet. A connection. A hello. A goodbye. A relationship. A family. A moment in between many moments. An unknown.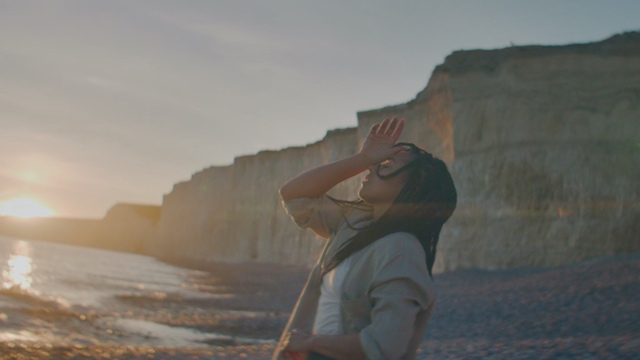 Scapelands
2021 / United Kingdom / 4 min
Produced and Directed by
Katie Beard, Naomi Turner
Choreography by
Liv Lockwood
Scapelands explores our primal connections with nature and the effect of urban living on the human mind. Due to the current global pandemic, the psychological impact of our physical environments is being felt more significantly than ever before. Scapelands depicts this feeling of being boxed in and the inherent need to reconnect with something beyond our man-made walls. Scapelands was commissioned by BBC Arts and Arts Council England as part of the New Creatives Scheme.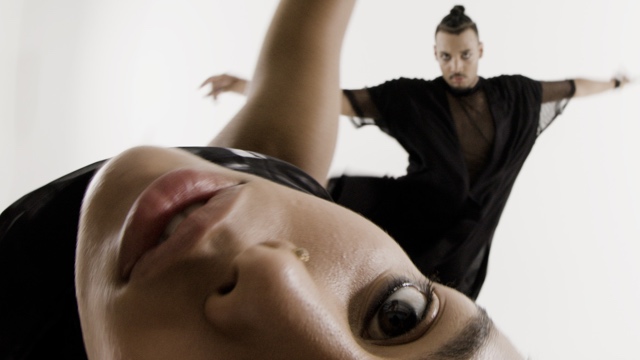 Sound of Movement
2021 / Germany / 3 min
Produced and Directed by
Daniela Meise
Choreography by
Minh-Thu Nguyen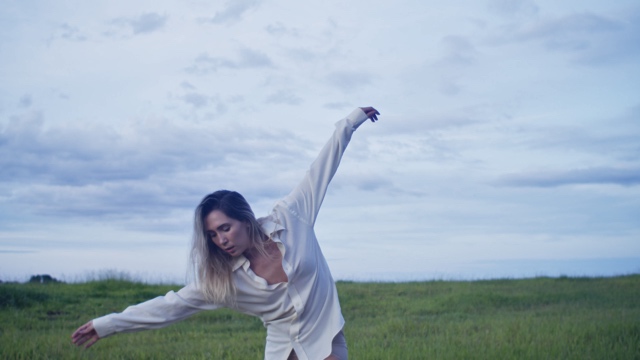 Dance for a Poem (Dança Para um Poema)
2022 / Brazil / 6 min
Directed by
Paula Stricker Lima
Produced by
Vinicius Matos Gimenez
This work was developed from the research of poems collected in listening points in the city of Londrina, and seeks to trace paths between Dance and Word, linking, in a poetic way, the textual compositions with the movements of a body, present, that dances, creates and feels, giving expression to the voices that are present.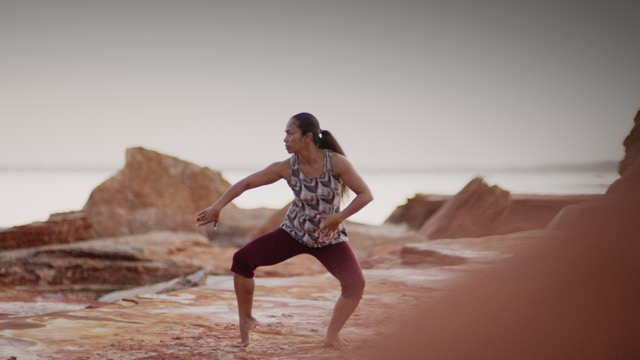 Gudirr Gudirr
2021 / Australia / 22 min
Directed by
Vernon Ah Kee
Choreography by
Marrugeku
Gudirr Gudirr is a video and sound work, created for three screen projection and as a single screen triptych for cinema and festival screenings, directed by Vernon Ah Kee, developed from the compelling solo dance work created by Marrugeku and performed by Dalisa Pigram. Filmed on location in the Kimberley, this stunning screen work re-imagines the original dance performance. The guwayi bird calls when the tide is turning — to miss the call is to drown. By turns hesitant, restless, resilient and angry, Gudirr Gudirr lights a path from a broken past through a fragile present and towards an uncertain future. Considering the legacy of Australia's history for Aboriginal people in northwest Australia today Gudirr Gudirr asks: what does it take to decolonise Aboriginal peoples' minds, to unlock doors and to face cultural change? The installation calls a warning to a community facing massive industrialisation on traditional lands, loss of language and major gaps between Indigenous and non-Indigenous wellbeing. Drawing on a physicality borne of her Asian–Indigenous identity, Dalisa Pigram builds a dance language to capture this moment in time for her people. Note: This film contains adult language and onscreen violence.
That's all, folks! We hope you enjoyed the screening. If you have a moment, please take our audience survey to tell us which films were your favorites.